Baie Rouge is one of our favorite beaches. Located on the Western corner of Saint Martin, we love Baie Rouge for its intimate and quiet atmosphere. If you want to avoid crowded beaches, this is where to go!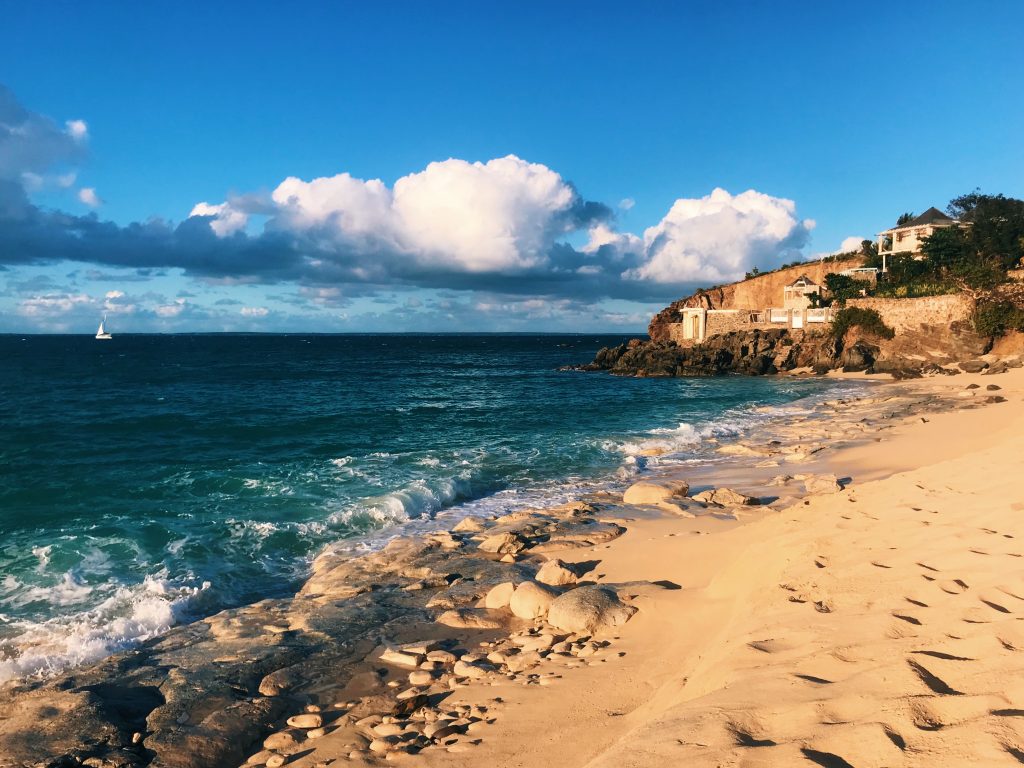 There is no restaurant or beach bar at Baie Rouge, only plenty of white sand to lie on, beautiful rocks and the iconic "HeavenSteps" painted by the Urban Art Association, Wall Art St Martin.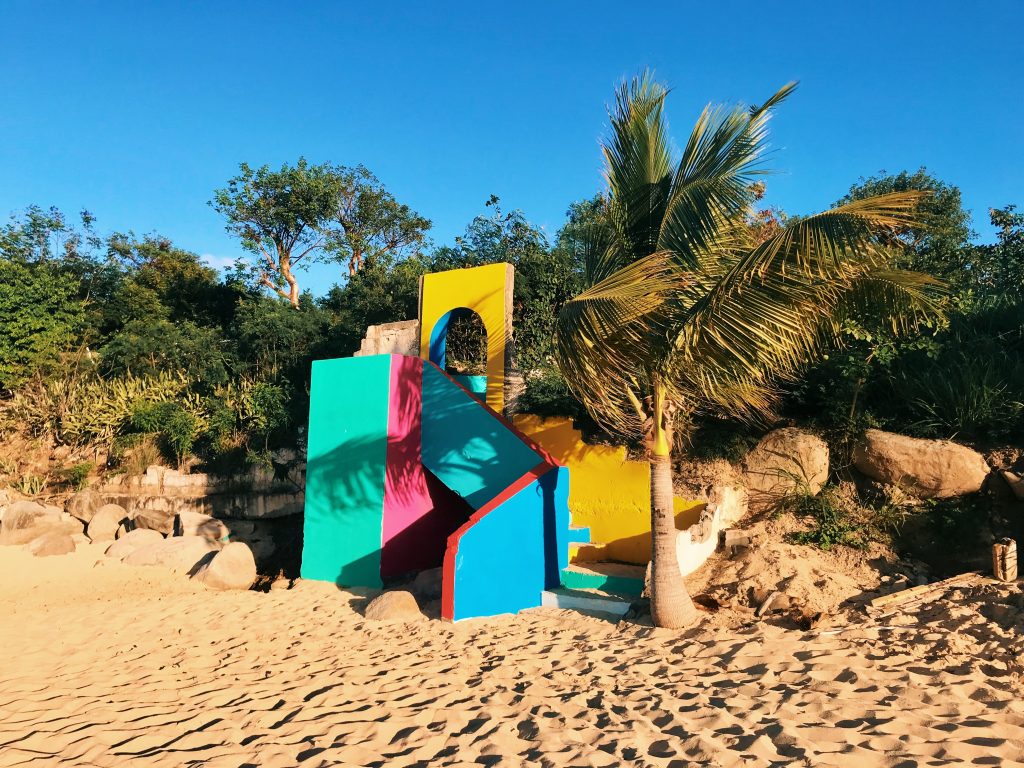 Baie Rouge is surrounding by a wonderful setting! On the East side, the beach is bordered by majestic ocher cliffs with very nice villas on the top. There is a lovely small and intimate strip of beach where we love to bring our guests.
After anchoring in front of this private little beach, we offer our passengers a snorkeling trip following the shore line of Baie Rouge. The best part is the beautiful arch through which you can snorkel, and where you will find behind another intimate beach for even more privacy! If you are with your loved ones, romantic moment guaranteed!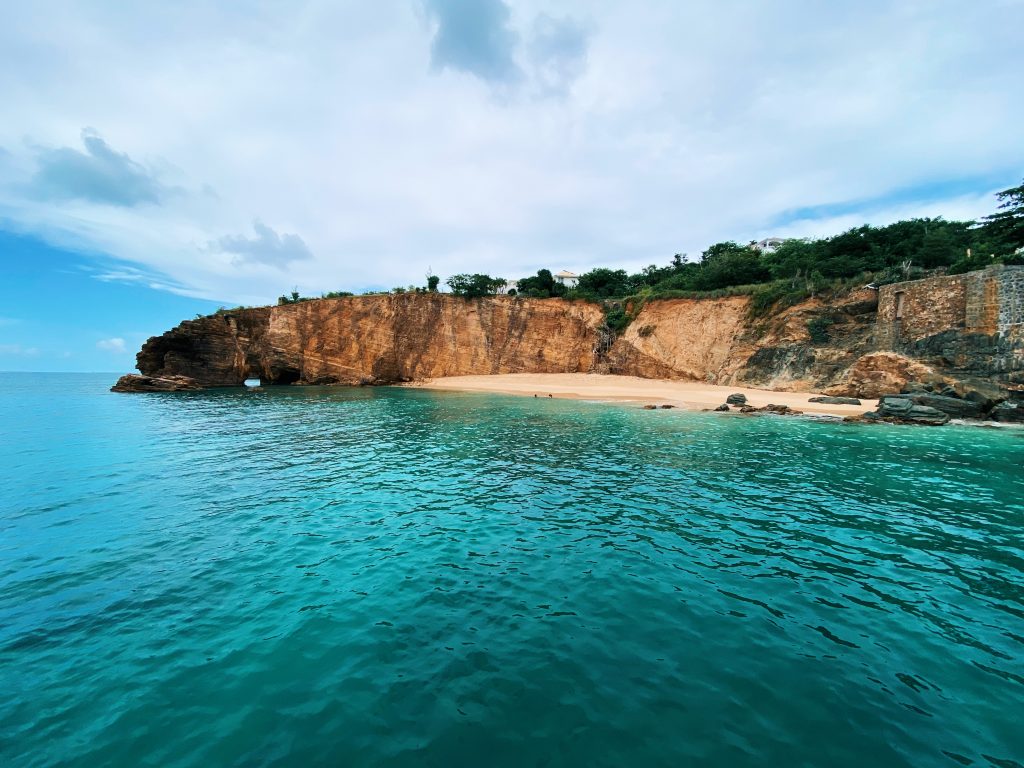 For the best swimmers, you can keep going and snorkel until the Trou de David (David's Hole), a charming hole caved by the nature. Go inside and admire this place with a pair of arches leading towards the sea. Definitely a nice expedition to do with friends and family in Saint Martin.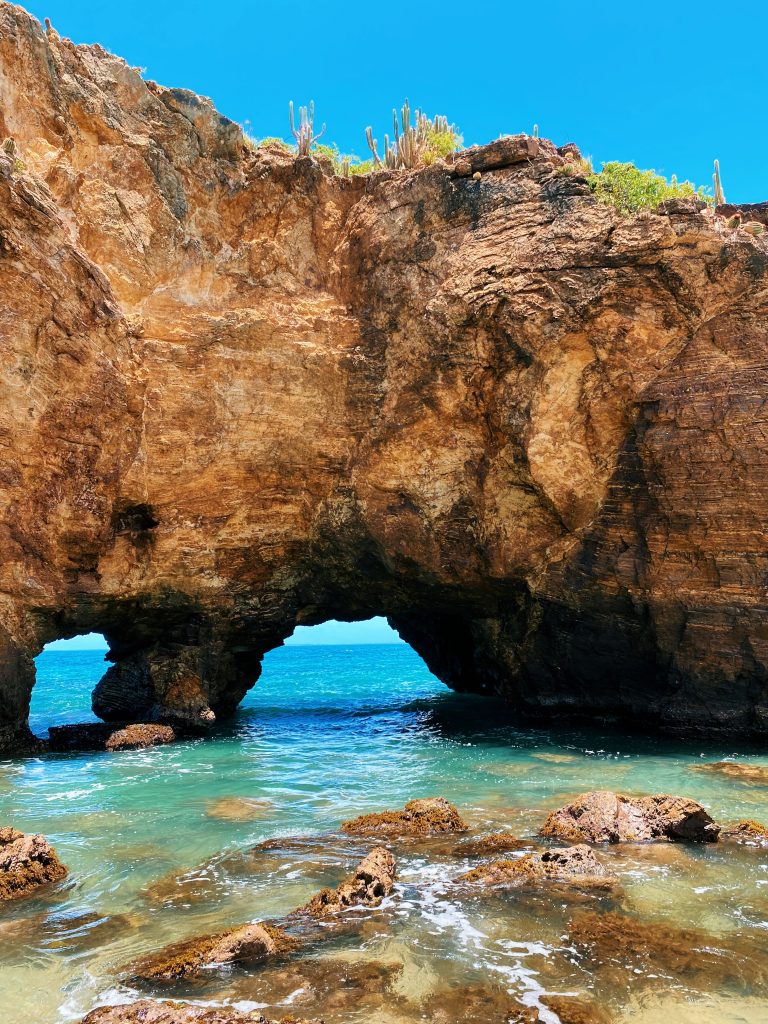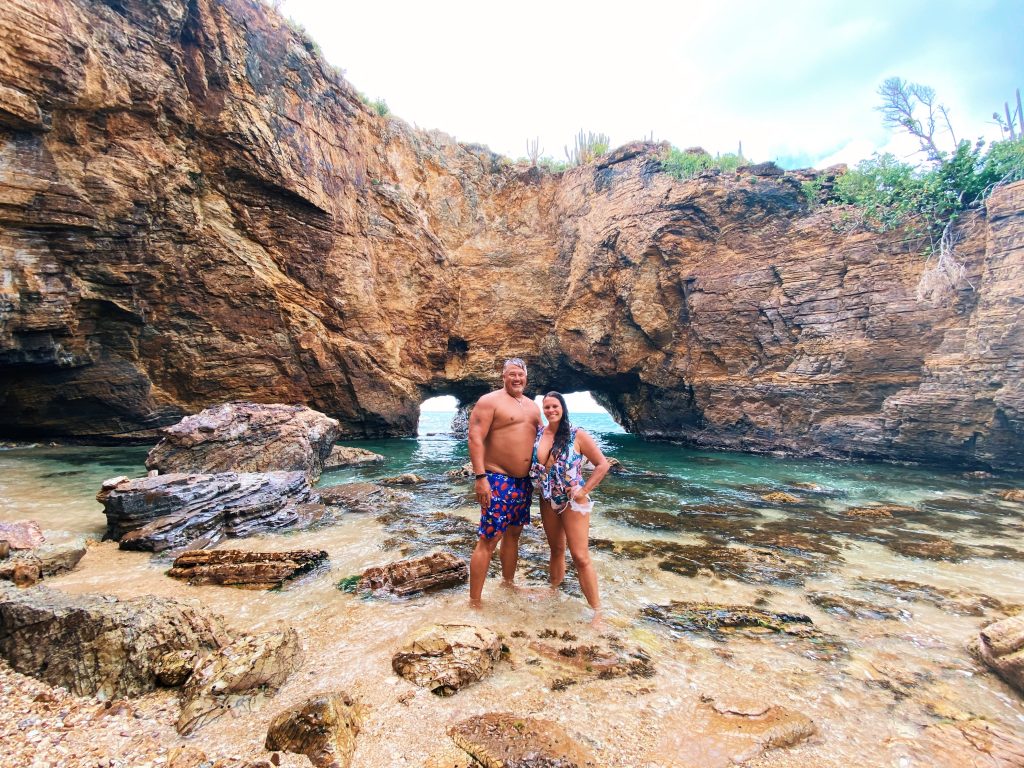 And if you don't feel swimming as much, no worries, you can use the kayak we have on board or Captain Max can bring you with the dinghy. We can even tow you and the kayak…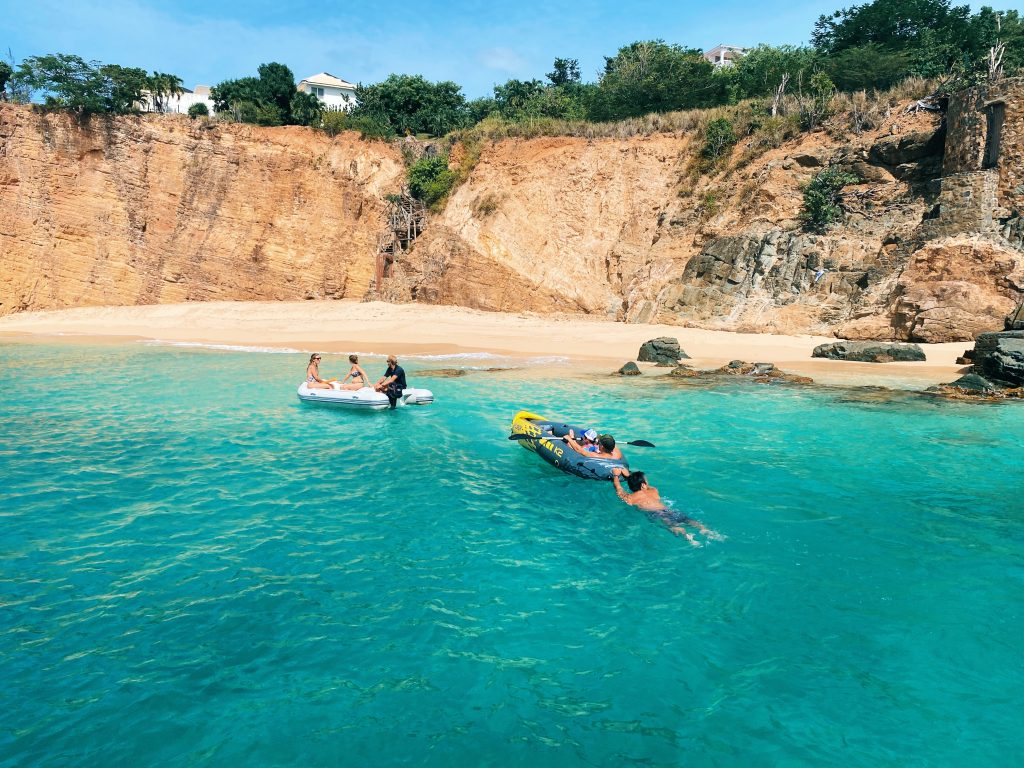 Baie Rouge is one of the most secluded and charming beach of Saint Martin and discovering it by boat is definitely a wonderful experience!
Share your Baie Rouge experiences in the comments below.