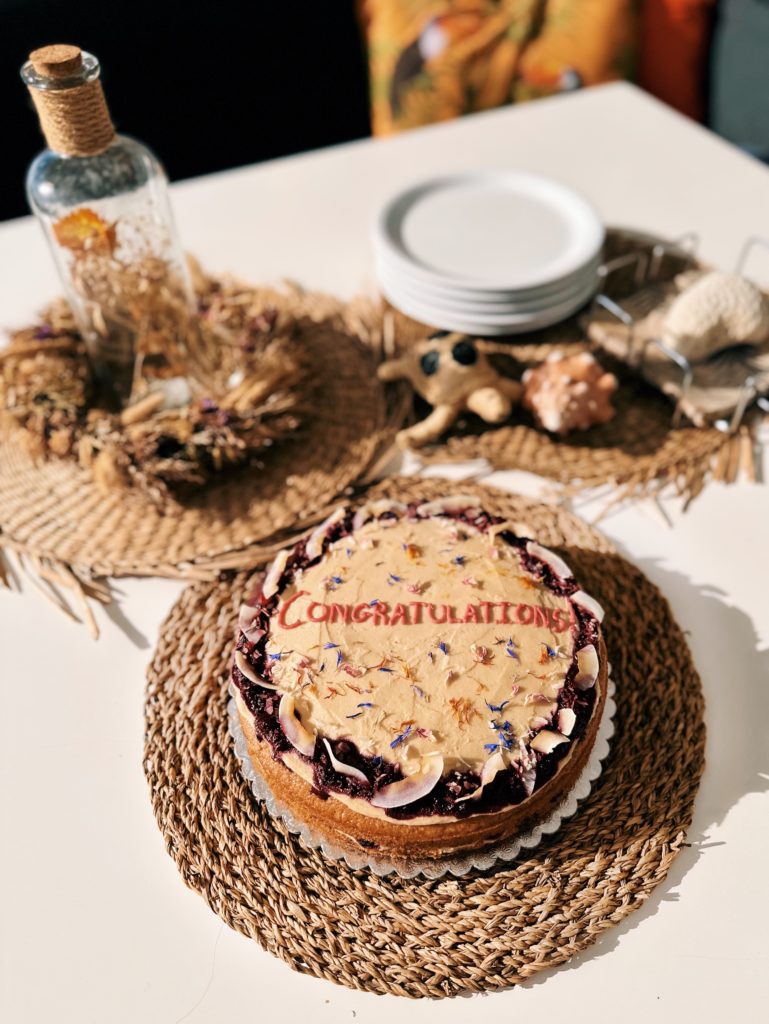 As all our charters onboard are curated to your personal preferences, we also offer extra celebration options where you and your loved ones can celebrate any special occasion.
When booking your trip on our website, you can now add on the option for a cake of choice, either on its own, or paired with a bottle of Champagne and decorations. Simply let us know the type of celebration and we will make it happen! Our cakes are carefully selected from our top bakeries on island, offering different options for different preferences. For instance, our American style cakes are fluffy and extra sweet, prepared in a taller (multi layered) shape, whereas our French options are generally richer, sweet, and single-layered.
A recommendation from our French taste buds is the Trianon, which consists of a hazelnut and almond dacquoise biscuit topped with a crunchy praline, covered in chocolate mousse and a cocoa mirror glaze.
For the American style cakes, we always enjoy the Classic Carrot cake.
Additionally, we are very excited to offer a range of vegan options, made by Sint Maarten born vegan chef Raul Dhanani, who makes every (sweet or non-sweet) dish taste like a slice of heaven. One of our favourite cakes is a Double Layer Lemon Berry Cake with Coconut Cream and Berry Compote & frosting. It's a mouthful, and trust us, it is DE-LI-CIOUS! To top things off, he adds any letters/words with a homemade cashew based frosting.
Sail into celebration!