At the South-west tip of the island, Long Bay (Baie Longue in French) is without a doubt one of the most beautiful beaches of Saint Martin. Lapped by crystalline turquoise water, this dream Beach is home of the prestigious and most luxurious hotel of Saint Martin, Belmond La Samanna.
Get on board Pyratz Gourmet Sailing to discover this private beach from the sea and experience pure luxury. Combining beauty and stillness, Long Bay is an idyllic place to relax and reconnect with simple pleasures among friends and family.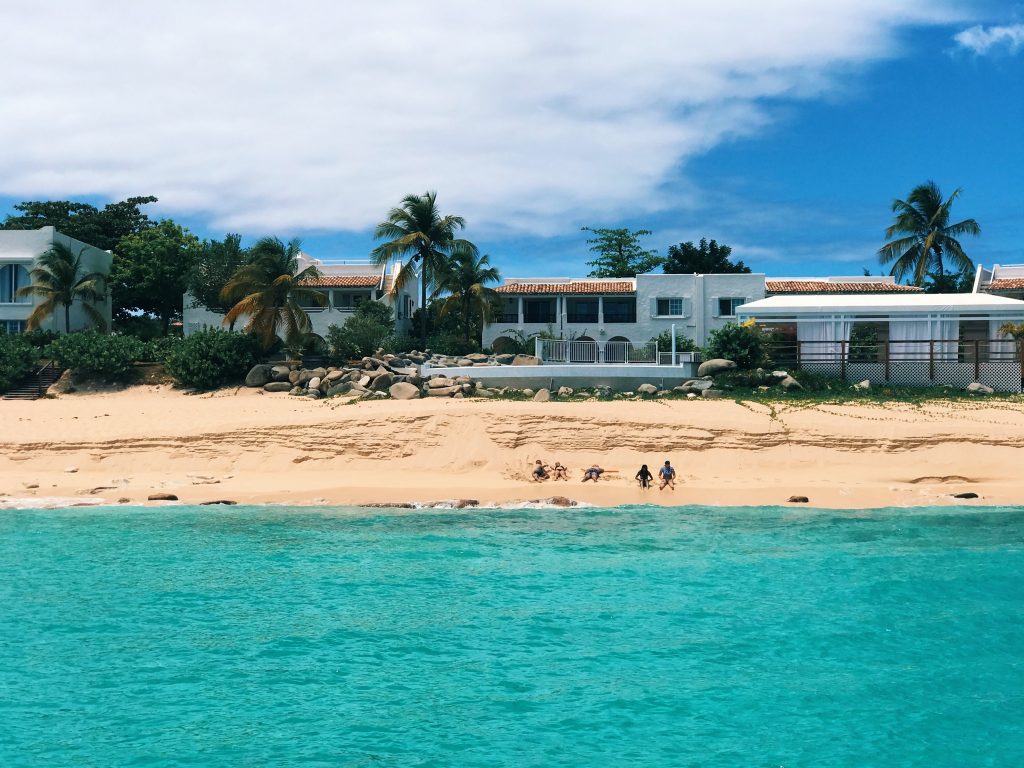 Well sheltered from the wind, Long Bay is also perfect to anchor and have lunch on board. Surrounding by the beautiful cliffs of Terres Basses, the paradisiac white-sand beach and the turquoise Caribbean Sea horizon, this is what we call "EATING WITH A VIEW"!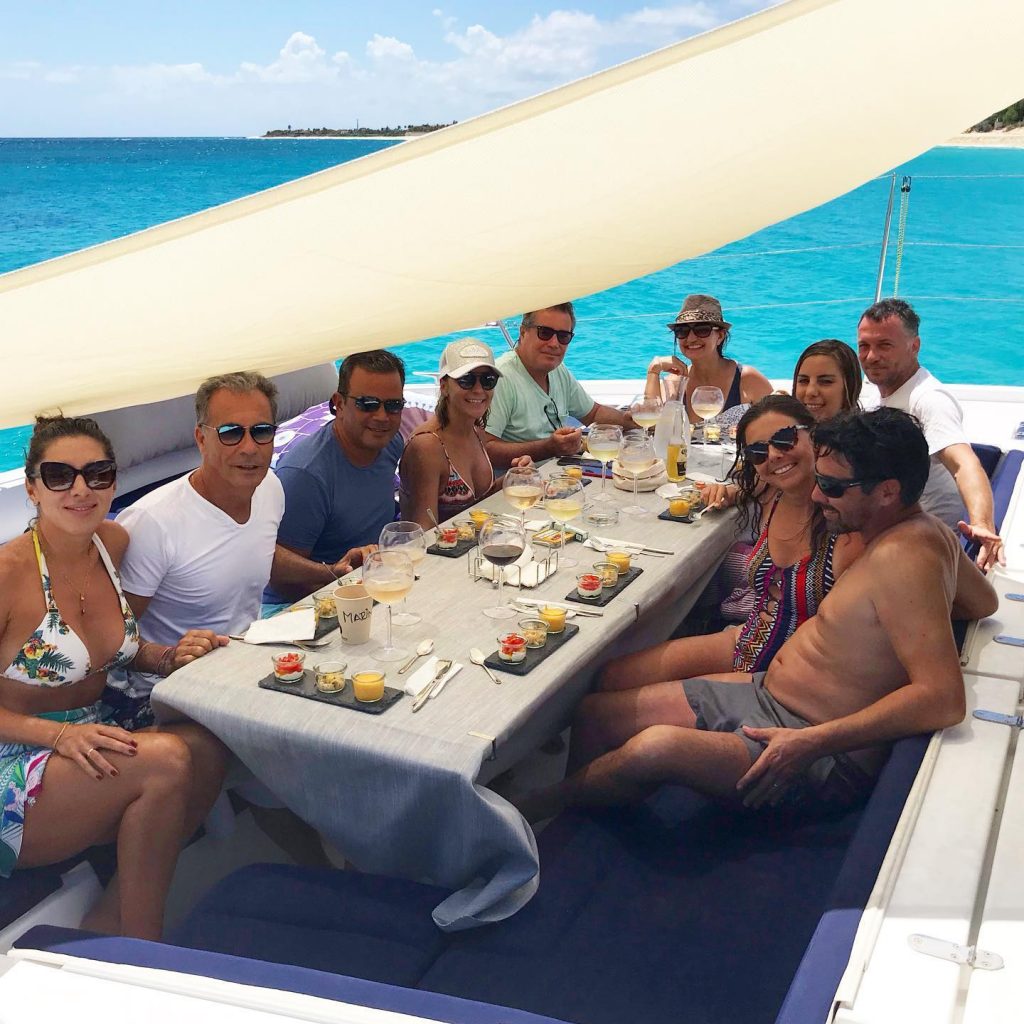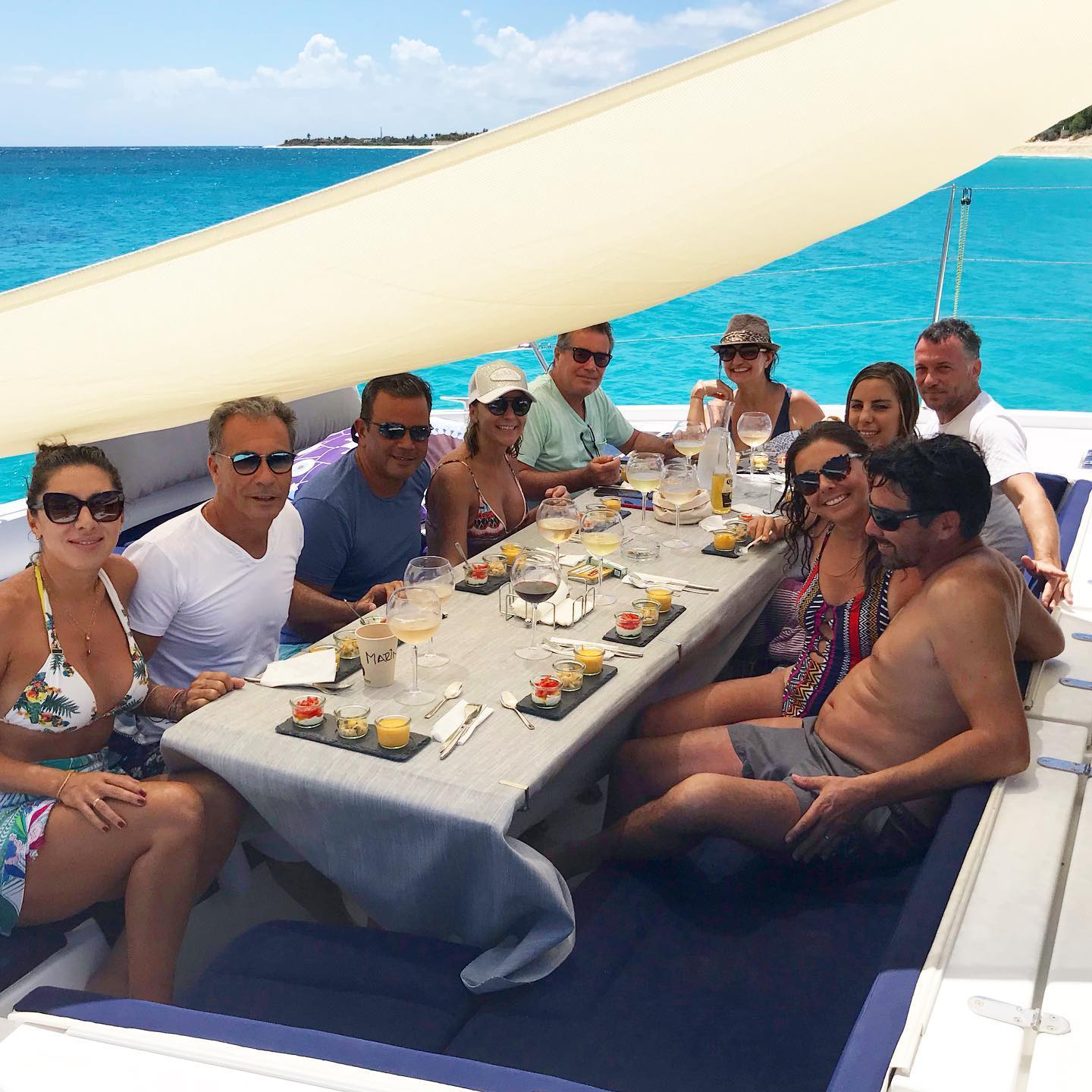 Whether you are looking for an intimate beach for your group of friends or family, a romantic getaway with your loved one, or simply want to explore the most beautiful beaches of Saint Martin, Long Bay is a must see.
One last thing, if you are a sunset lover, Long Bay offers breathtaking sunset spectacles! If you wonder where to watch the sunset in Saint Martin, a Cocktail Sunset Cruise around Long Bay is a wonderful island experience.
If you already visited Long Bay, share you experience with us and other guests by commenting below; or ask us any question you may have on this Saint Martin's Top Spot!