From several viewpoints of Sint Maarten, especially in front of Grand Case, you can see an imposing rock sticking out from the Caribbean sea: the Creole Rock. For all nature lovers, this is the place you must see!
Indeed, it is part of the Nature Reserve of St.Martin, created more than 20 years ago. The Creole Rock is the favorite place of pelicans and brown boobies who have decided to make it their home. Therefore, it is strictly forbidden to venture onto the rock. However, you quickly forget this restriction when you start to discover the beauty of the marine environment that surrounds it.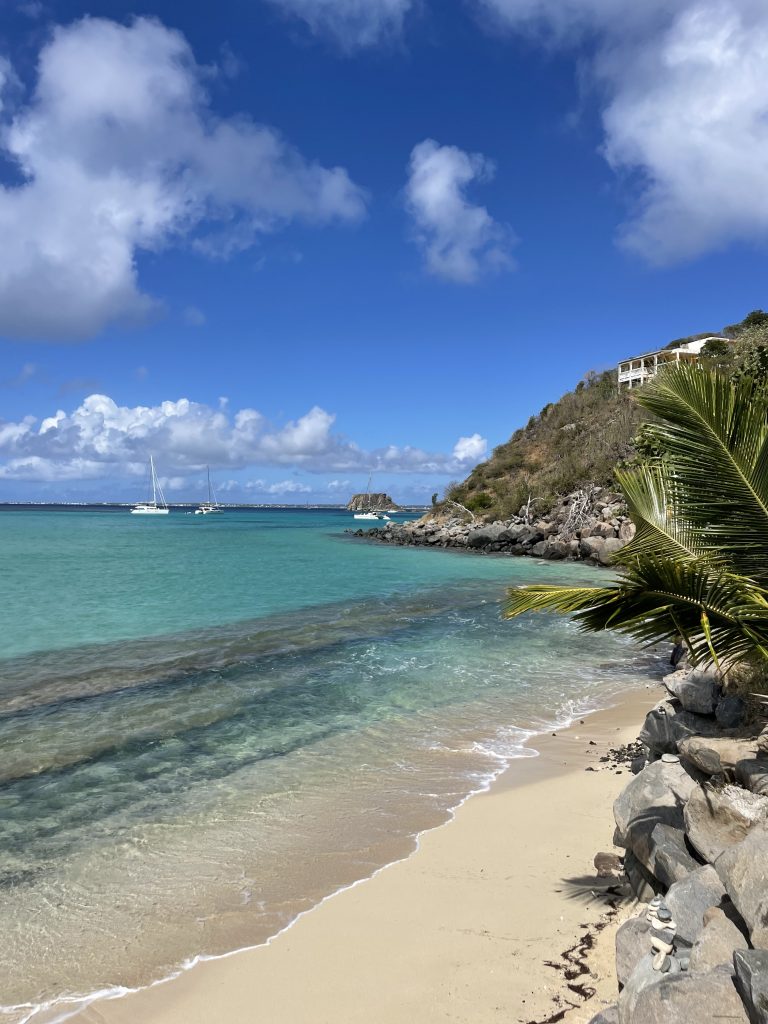 You can admire the striking biodiversity of fish and corals such as trompet-fish, angel fish, captain fish, gorgones and so on… It is one of the most famous and recommended snorkeling spot on the island, whether you are simply curious to admire the fishes while swimming on the surface or a seasoned diver who wants to get a good view! If you want more infos about the biodiversity go check the website of the National Nature Reserve of St.Martin.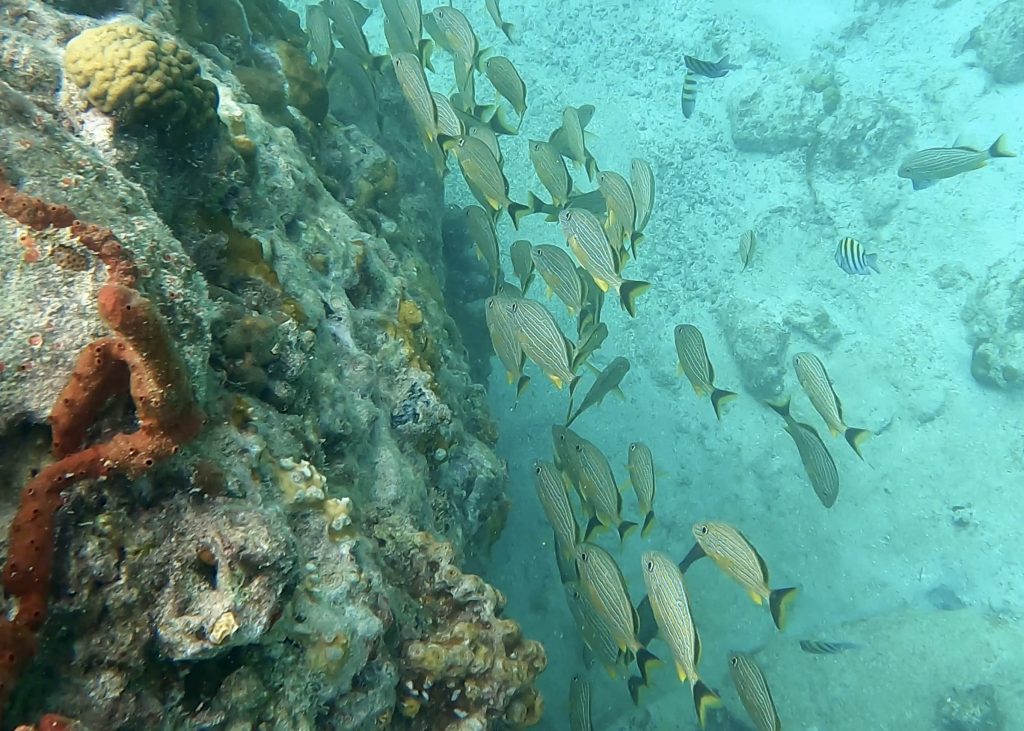 But that's not all, the Creole Rock also has a story to tell. We all learn in school that Christopher Columbus discovered the Americas and the Caribbean first but… Did you know that in reality, the first people to discover St.Martin were the Arawak Indians? They arrived more than 5,000 years ago from Venezuela in pirogues on the island. They were able to live and prosper here thanks to the salt ponds and lagoons, salt being one of the main resources of the island until the 20th century.
If you take a closer look at the Creole Rock, do you see his face? You might be thinking, but who is she talking about? Legend relates that the last Arawak died there and his body turned into a rock. A story that would explain the abundance of marine life around Creole Rock.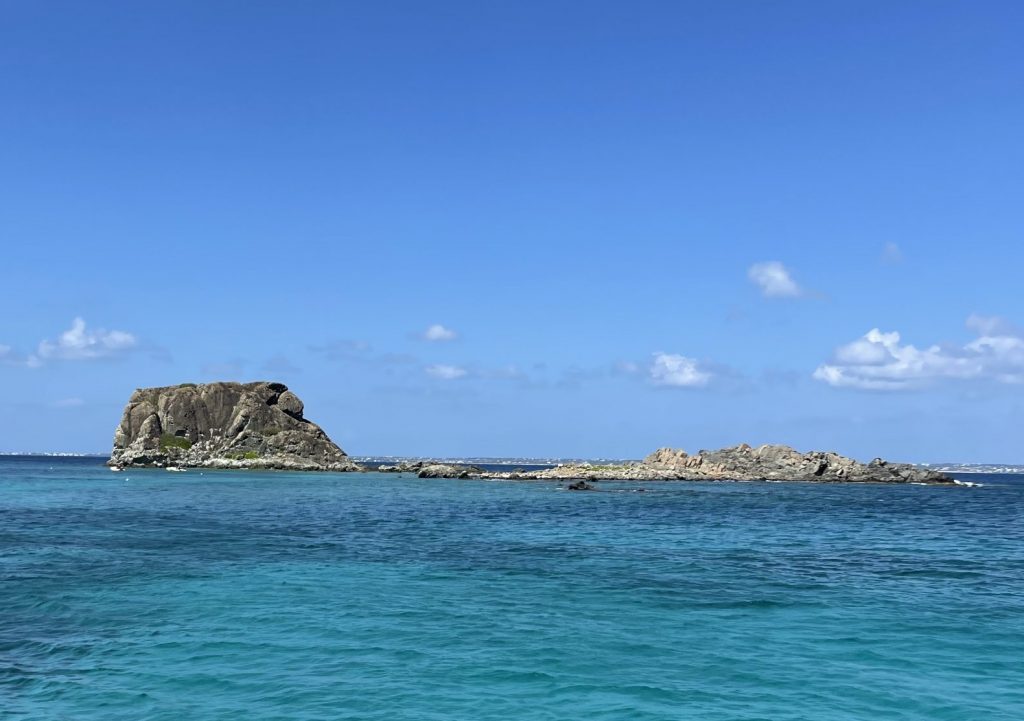 Although even if it is a touristic place, the fact that it is a Nature Reserve protects this place from a massive influx of tourists, so it remains even in high season very pleasant and relatively quiet to visit. Pyratz is one of the Reserve's partner tour companies, which gives us the right to show you this beautiful place.
Our boats are also kitted with all the snorkeling equipment you will need: masks, snorkels, fins and noodles. You will have everything at your disposal to discover this underwater world in the best conditions and of course, in the respect of its inhabitants.
New in 2022, we are now working with The Yacht Toy Guy allowing us to offer you an extra Seabob rental for the day! And if you want even more sensations, it is also possible to make your first dive at the Creol Rock (especially with Bubble shop based at Hope Estate), unforgettable memories in any case!