At the North point of Crocus Bay, Little Bay is an anchorage with special characteristics. Protected by its status as a Marine Park, the ocher cliffs that drop straight into the water create an interesting snorkeling site. There are often entire schools of fish, which make it a good feeding ground for marine birds, and especially pelicans.
Lobster anyone? We love bringing our guests to Little Bay for lunch. It really feels like sharing a good meal in paradise!
This spot is well known by locals and we found most of the time other boats anchored there. However, Little Bay is never really crowded and keeps its peaceful atmosphere.
At this moment, our guest has just gone snorkeling to watch the reef sharks under the boat waiting for some lobster.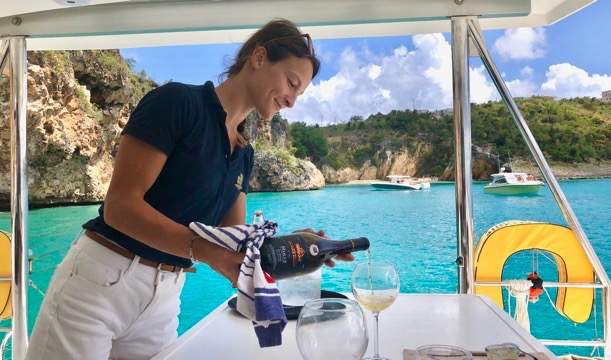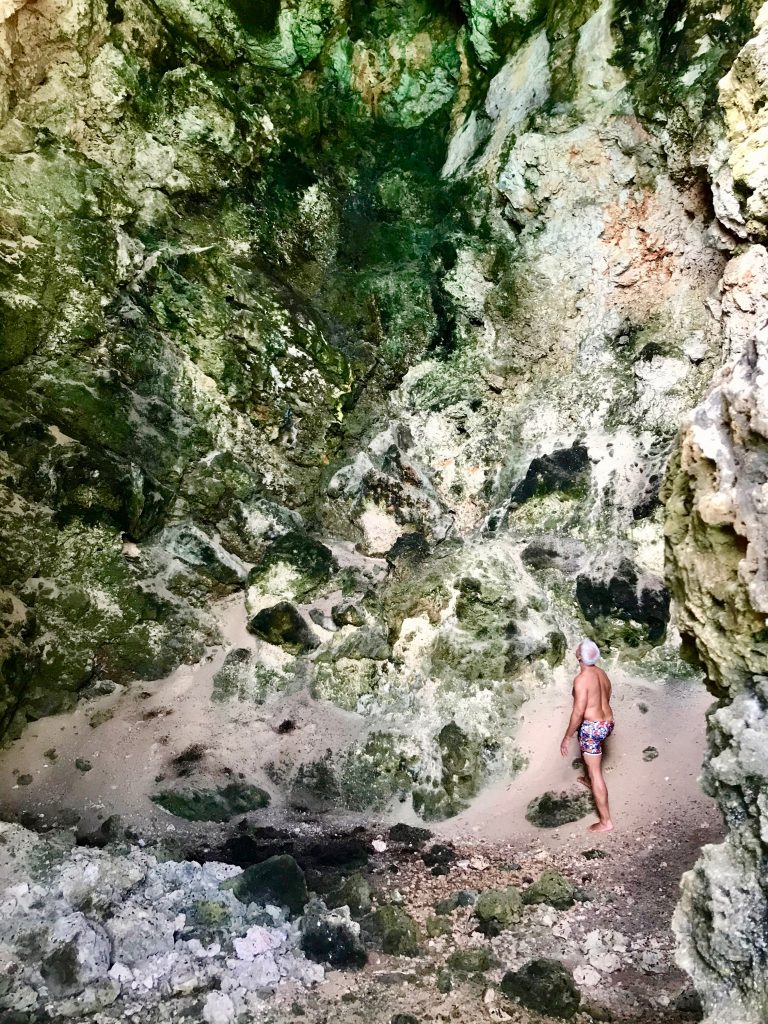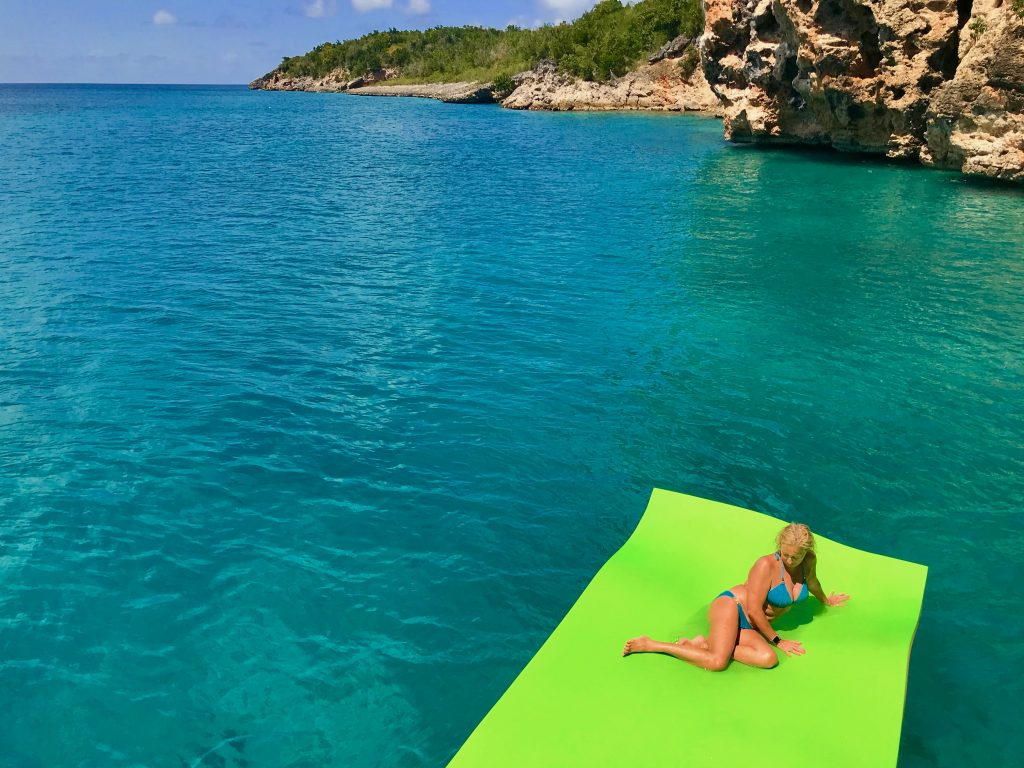 Have you ever been to Little Bay & Crocus Bay? Or would you like to go? Don't hesitate to share your experience with us below.