We try to do our best to make sure you have an unforgettable moment on board. Whether you are with family or friends, you will build great memories together and also enjoy our wonderful marine environment through fun and relaxing activities.
DISCOVER OUR ACTIVITIES AROUND ST MAARTEN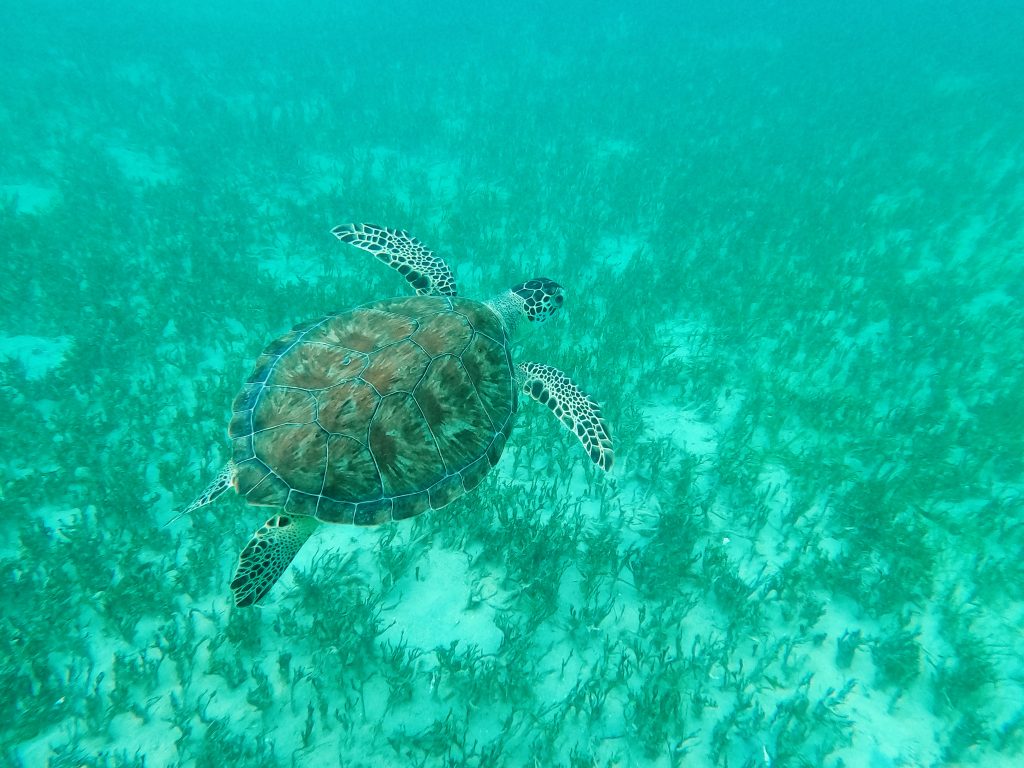 SNORKELING
The islands of Saint-Martin/Sint Maarten, Anguilla and St Barts are among the most beautiful seabeds in the world. Their snorkeling and diving spots are very well known. So it would be a shame not to enjoy them! On board, your captain will bring you to wonderful sites and give you snorkeling gears. Thus you will be able to discover the biodiversity and sea life of our islands. You may see dolphins and sea turtles, so keep your eyes open!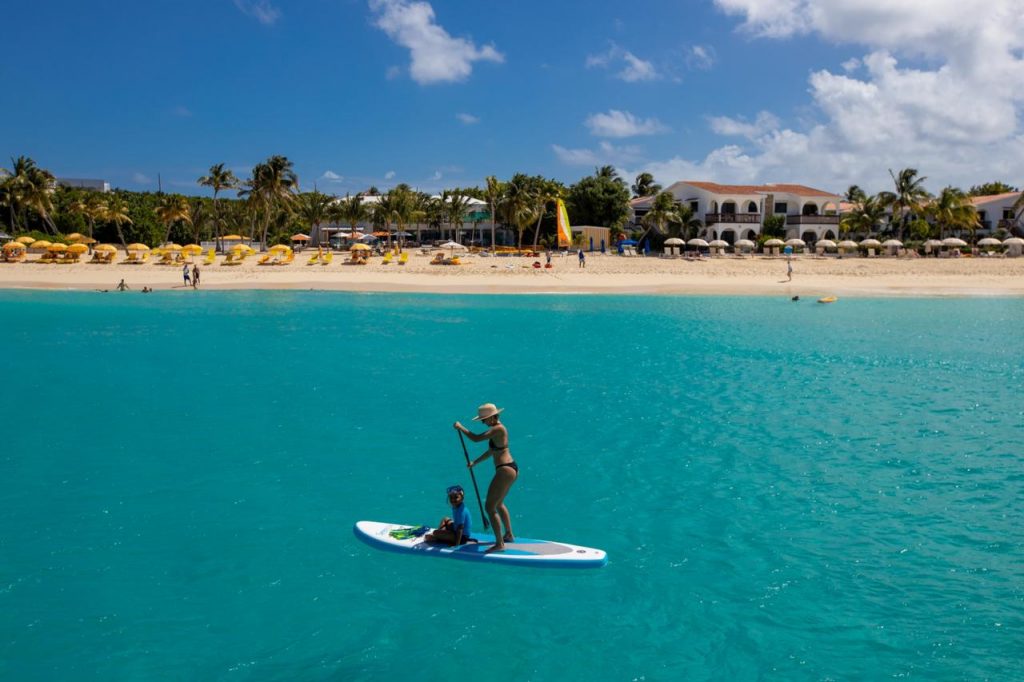 Paddle Board & Kayak
For the more sportive among you, or just to digest after your 4-course Gourmet Lunch, we offer you one kayak and one paddle board. Our crew will bring you to the most beautiful beaches and give you some tips if you want to enjoy the best beach walks or go cave exploring.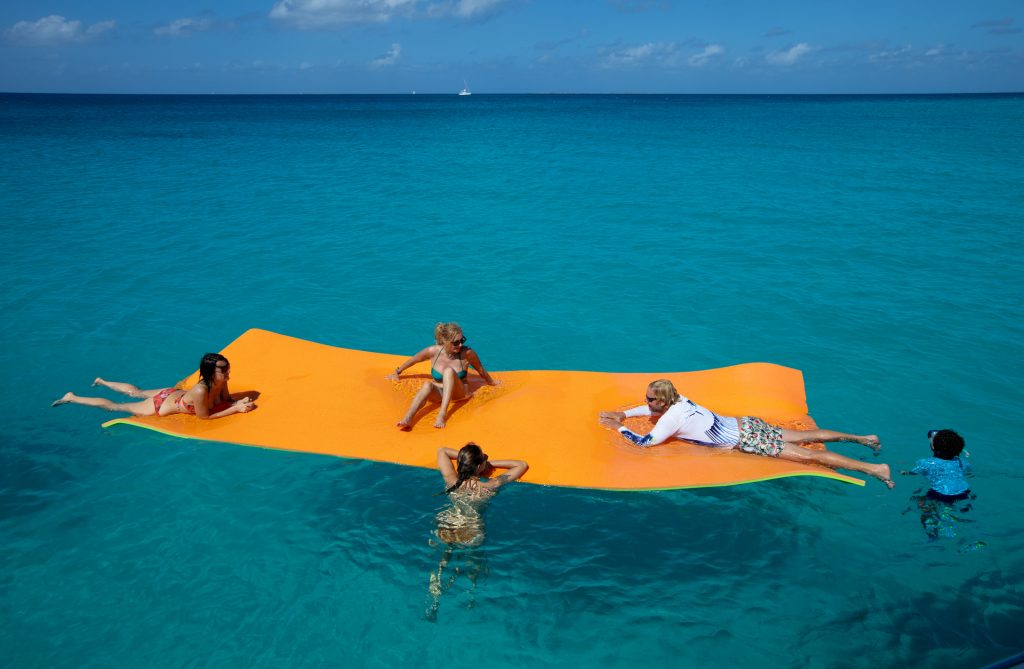 Floating Mat
If you don't really want to paddle and rather prefer having a last drink after your dessert before taking a nap, the floating mat is your best friend! Enjoy a tasty cocktail, work on your tan and just relax. Also, your children will love the floating mat as they will be able to play on the sea and have a lot of fun.
Throughout your day, we will be at your side to make sure you have a good time. So no matter what are your preferences, we guarantee fun activities in St Maarten. You'll even be able to jump off the boat and take some nice dives as the sun sets. What an incredible sight! Discover what people think about our activities.
GO TO THE NEWT SECTION: THE GREEN PYRATZ