Discover all our Private Boat Charter offers around St Martin / St Maarten and Anguilla. You will experience the luxury and privacy of sailing with your friends or family up to 12 people. Whether you choose our Galaxy or Ever Glorious catamaran, our professional and flexible crew commits to make your day special and unique with a service on board beyond expectations.
---
During your Private Boat Charter, you will be able to explore outstanding sites around our beautiful Caribbean islands. We take you where you want to go, so just ask us and we will make it happen. You will be able to enjoy the beauty of our marine environment throughout fun and relaxing activities (paddle board, kayak, floating mat). Also, you will be able to snorkel around colored fish, swim with turtles and discover beaches that can only be reached by sea.
Moreover, according to the offer you choose, you will taste our delicious 4-course Gourmet Meal or our tapas (for the Sunset Cocktails & Tapas Charter). And in all our offers you will have an Open Bar with top French wines and craft cocktails.
Any special request? Our mission is to make you experience the best day of your stay! We will thus organize for you your best Caribbean memory. Our Private Boat Charters are perfect for any celebrations such as birthday or bachelor.ette party. But you can also surprise your beloved one on board with a proposal. To put it in a nutshell, we are here to make possible any of your dreams.
Full day charter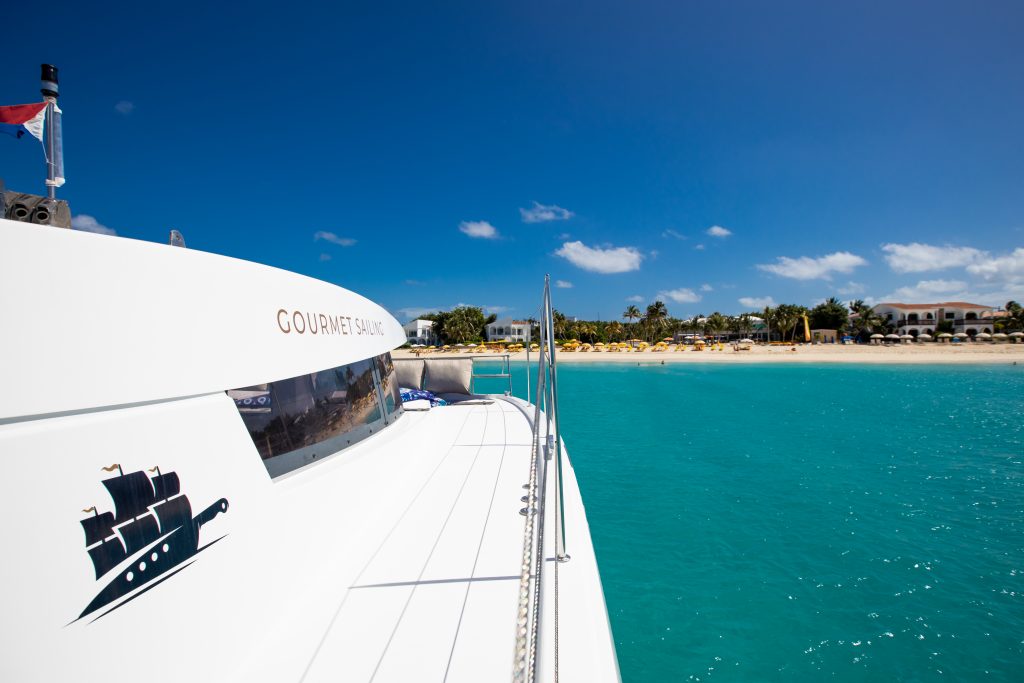 St Martin
From $1,900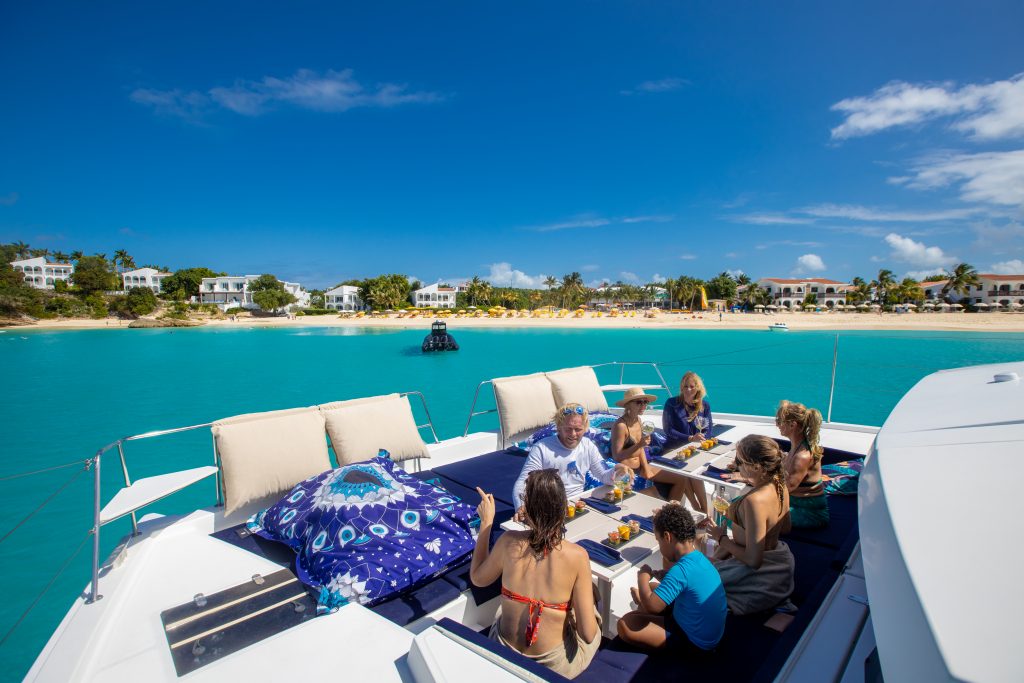 anguilla
From $2,400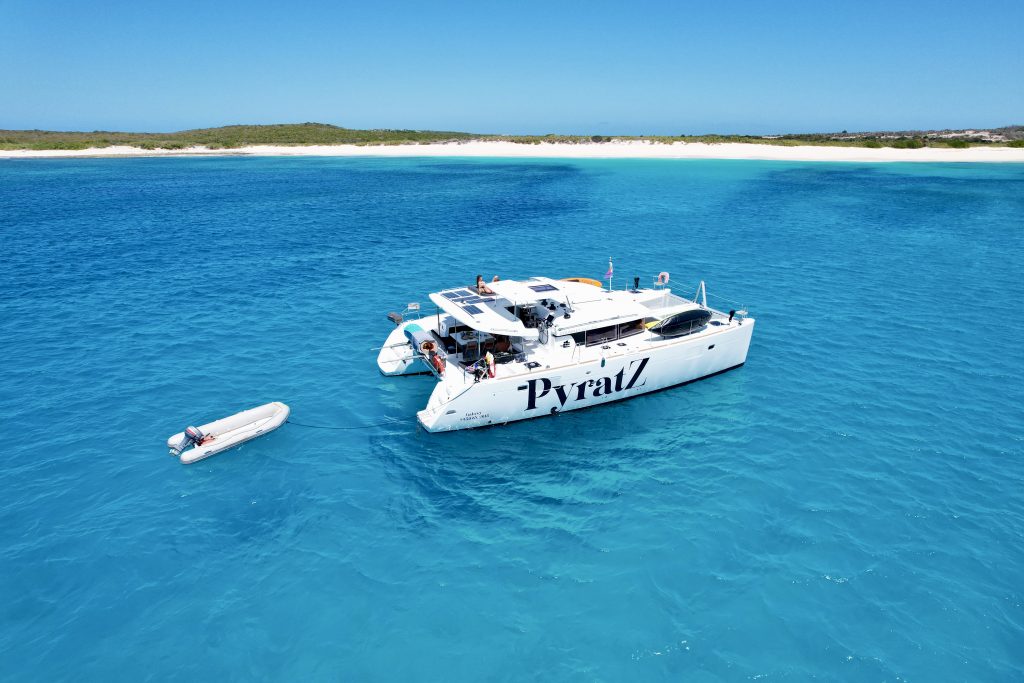 From Anguilla
From $3,800
Half day charter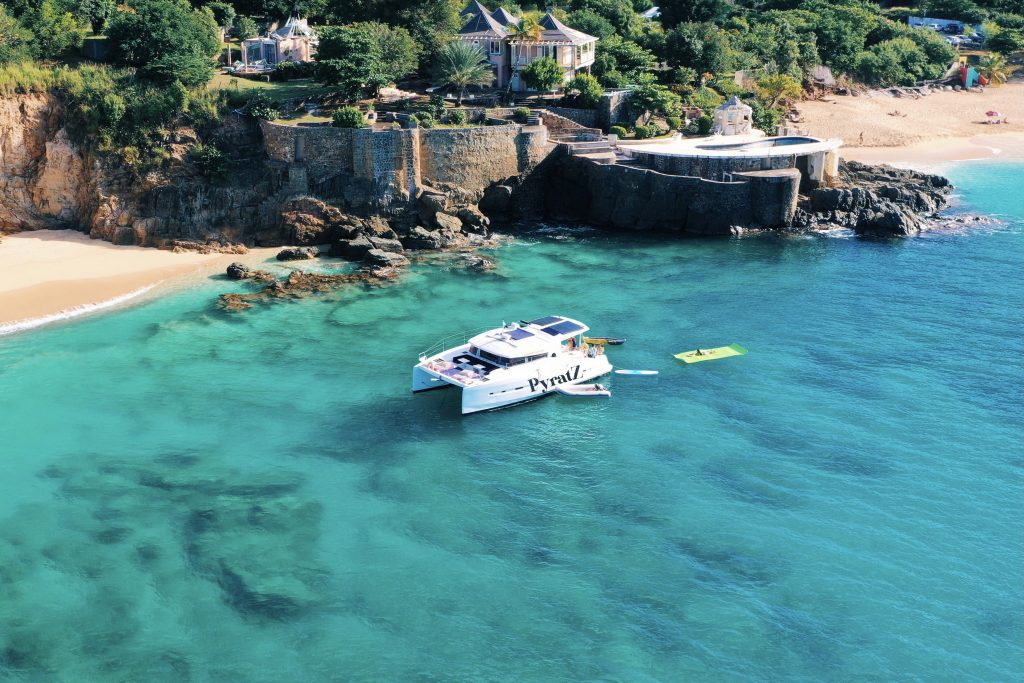 st Martin
From $1,500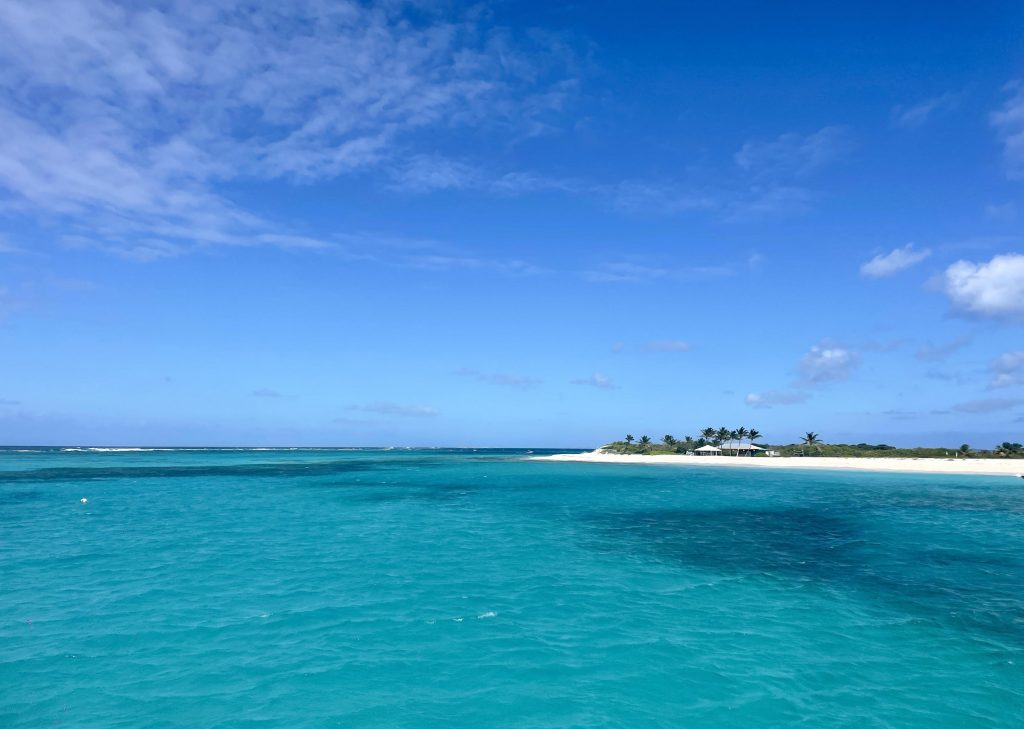 From Anguilla
From $2,400
Sunset charter around St Martin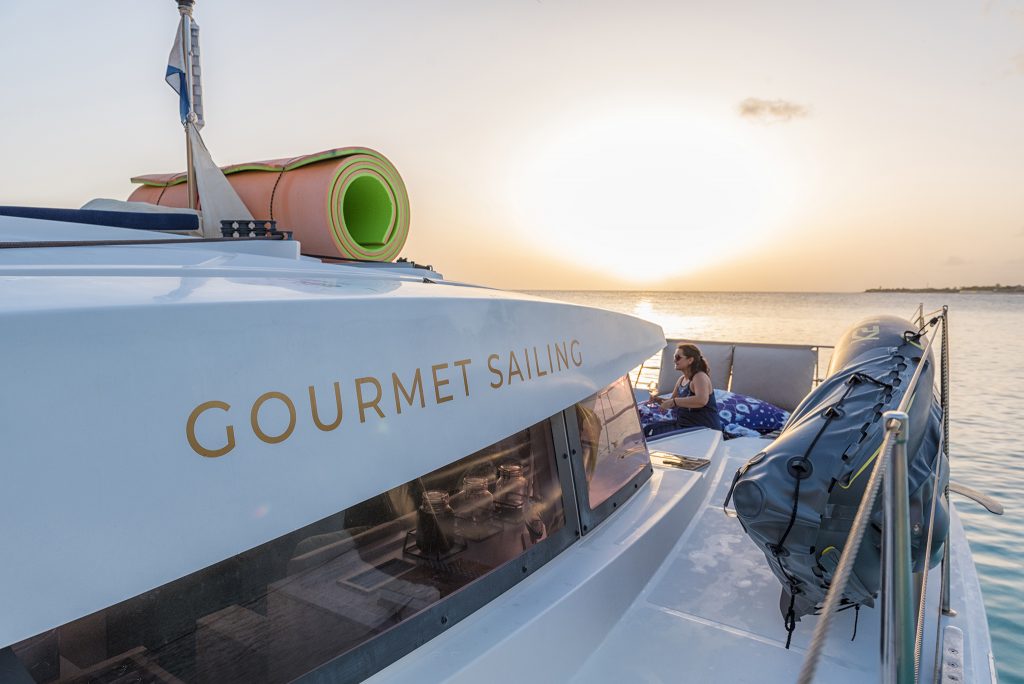 sunset gourmet dinner
From $1,200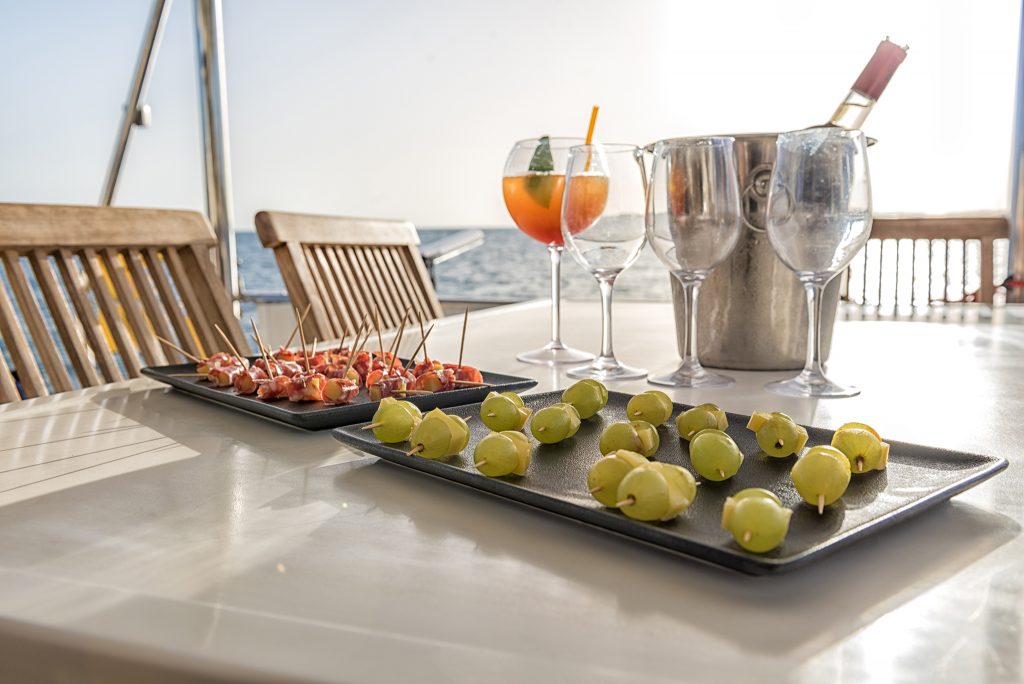 cocktails & tapas
From $800
Discover our Private Boat Charter reviews on Trip Advisor just here.