Enjoy an Authentic Food Experience during your Boat Charter around St Maarten. Our homemade tasting menu combines French and Caribbean flavors and will pair perfectly with the wines we serve at lunch. Moreover, we obviously work with local fishermen and the best fresh products.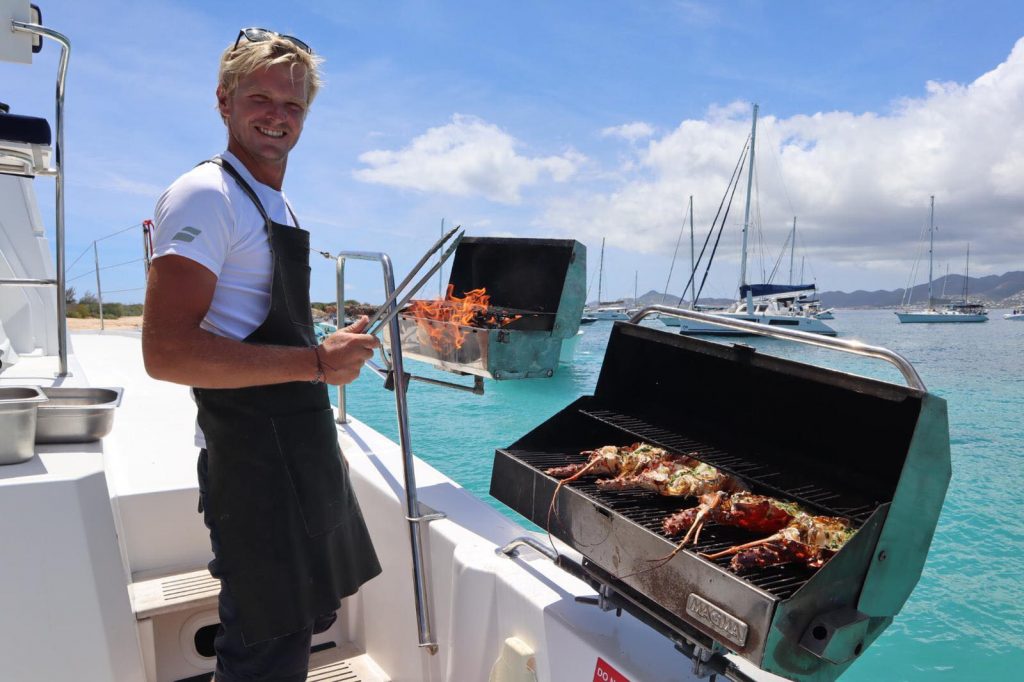 Max' grandfather and father were restaurateurs. We can thus say that eating well is part of his family DNA. Furthermore, both French and Caribbean gastronomic flavors are very rich. This is why it seemed obvious for Max and his wife to integrate this Food Experience in their St Maarten Boat Charter.
What's the menu?
***
Amuse-Bouches

Bell pepper dip – Guacamole – Hummus
***
Starters Trilogy

Mahi-Mahi rillettes on a tartare of avocado

Tomatoes on a bed of ricotta mousse and pesto

Lobster bisque
***
Entrée
Fresh grilled lobster served with our homemade créole butter*
OR
Duck breast with our signature passion fruit sauce
OR
Chicken breast marinated with honey and lemon
OR
Catch of the day filet cooked with white wine sauce, onions, garlic and tomatoes
–
Served with a Mix of White and Black Wild Rice

***
Dessert

Captain Max' chocolate fondant served with Willy's Ice cream
Food & Wine pairing included
*Depending on lobster supply on the island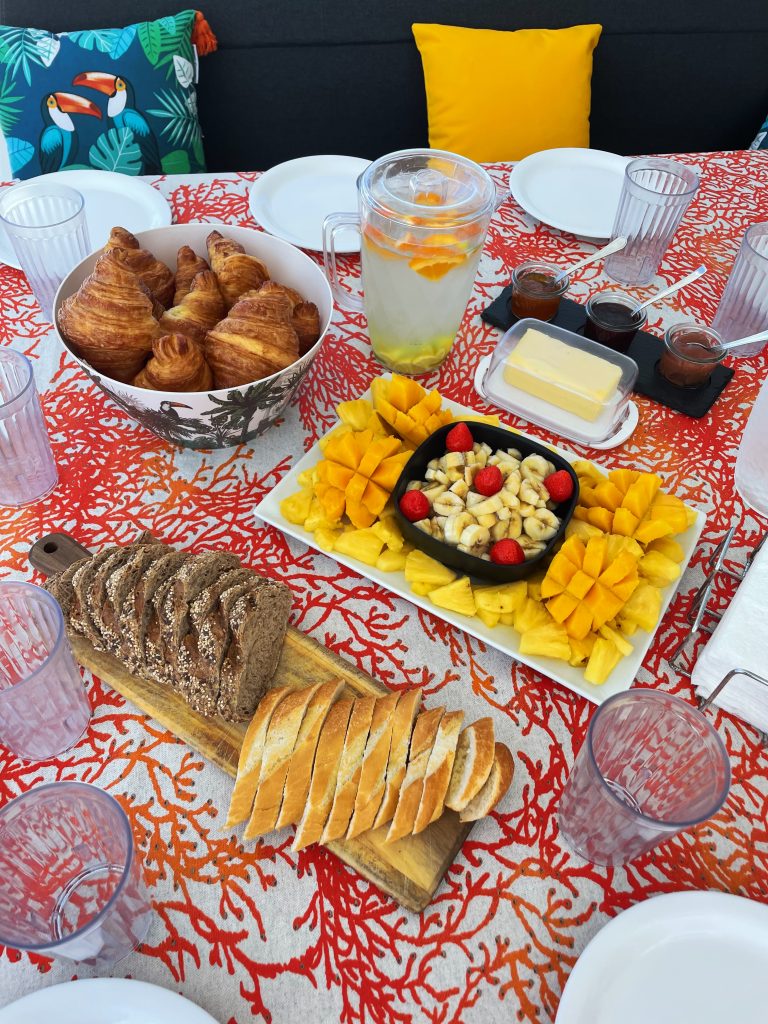 we are here to accommodate your needs!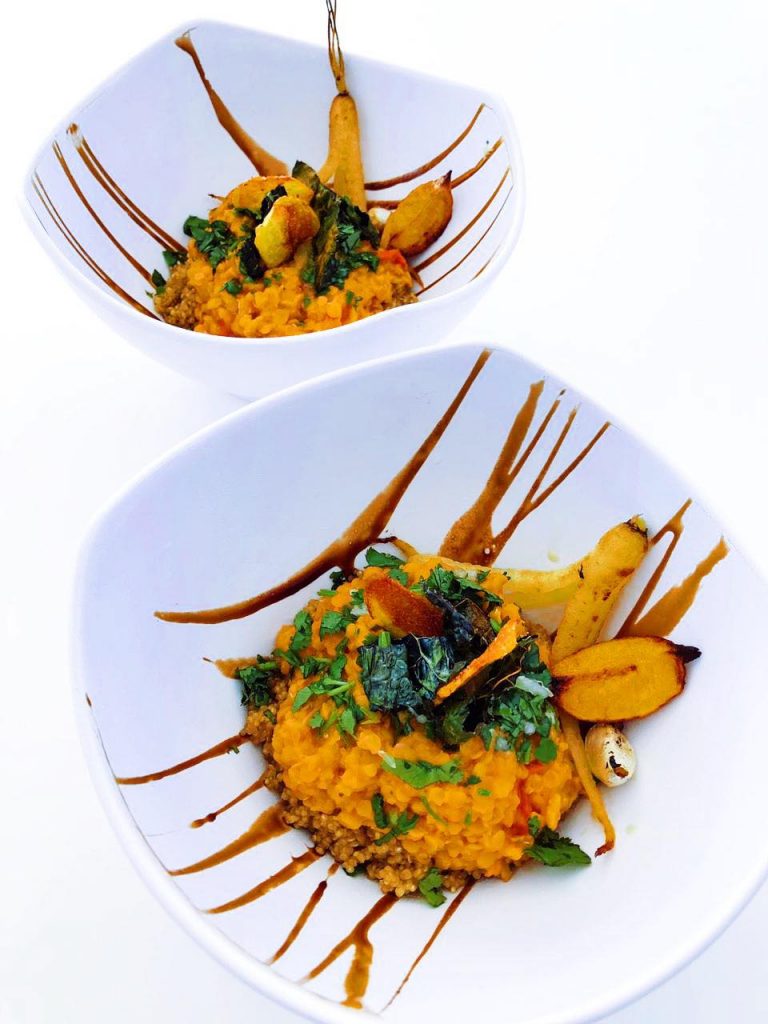 Example of a vegan plate we can prepare
If you have any allergies, do not hesitate to tell us. Furthermore, vegetarian, vegan and/or gluten-free options are available on board.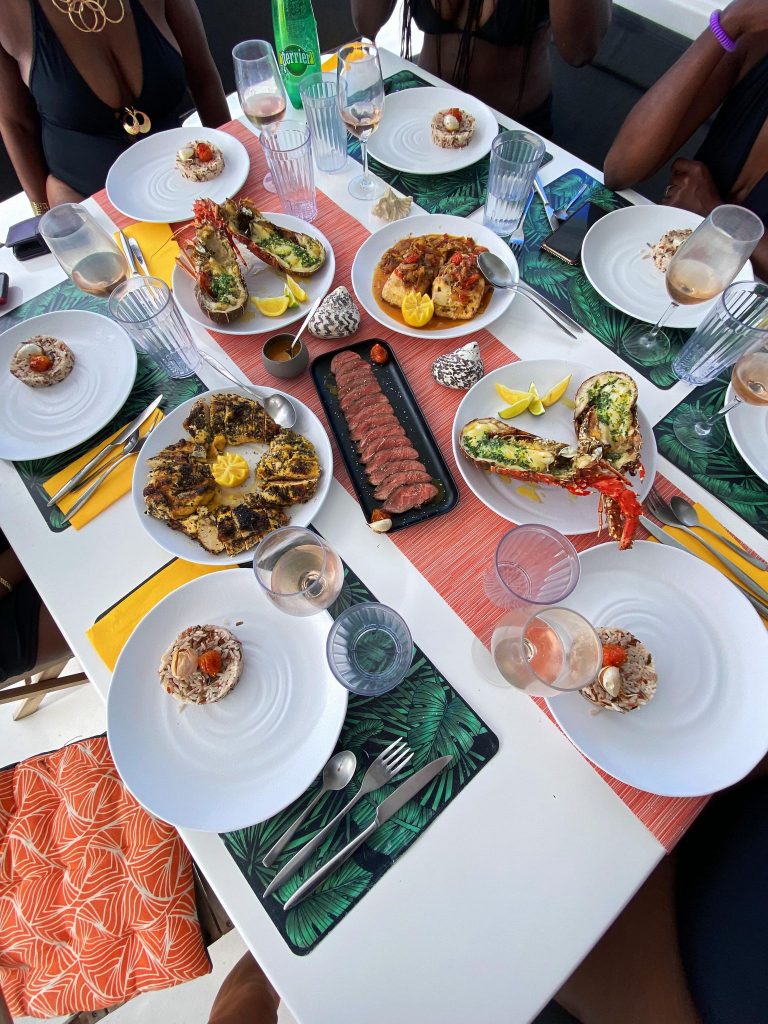 Shared Lunch
If you want to share your food experience with your friends or family, or if you are just a curious and gourmet customer, the perfect solution is a shared lunch! Your group will therefore be able to taste all our different entrees.
We hope this has made your mouth water! You can also go on our "GOURMET" permanent story on Instagram. This will explain you our food experience on board. Finally, we invite you to check our customers' 4-course Gourmet Lunch experience reviews.
GO TO THE NEXT SECTION: THE PYRATZ BAR