Enjoy an Authentic Food Experience onboard during any of our charters around St Maarten, Anguilla or St Barth. Whether you choose our staple dish of fresh lobster on the grill – cooked right in front of you – or one of our other options, Pyratz is filled with passion for gastronomy, and thus your dining experience will be one to remember.
Our trips offer different menus, from 4-course gourmet dining options, to various different platters of French pastries, cheese & deli, as well as sushi. We work with local fishermen and the best fresh produce available on island. Of course, we also offer tasteful vegan and glutenfree options. Click below to see our menu.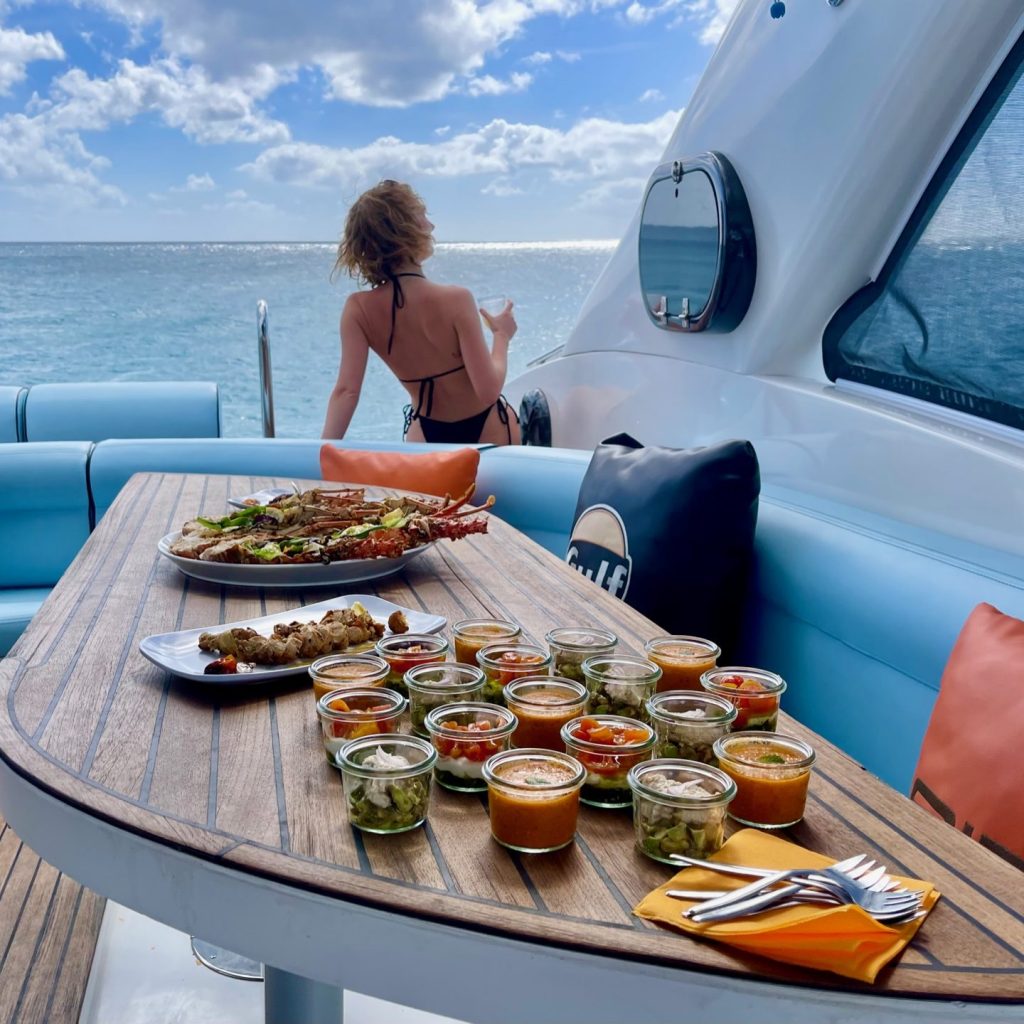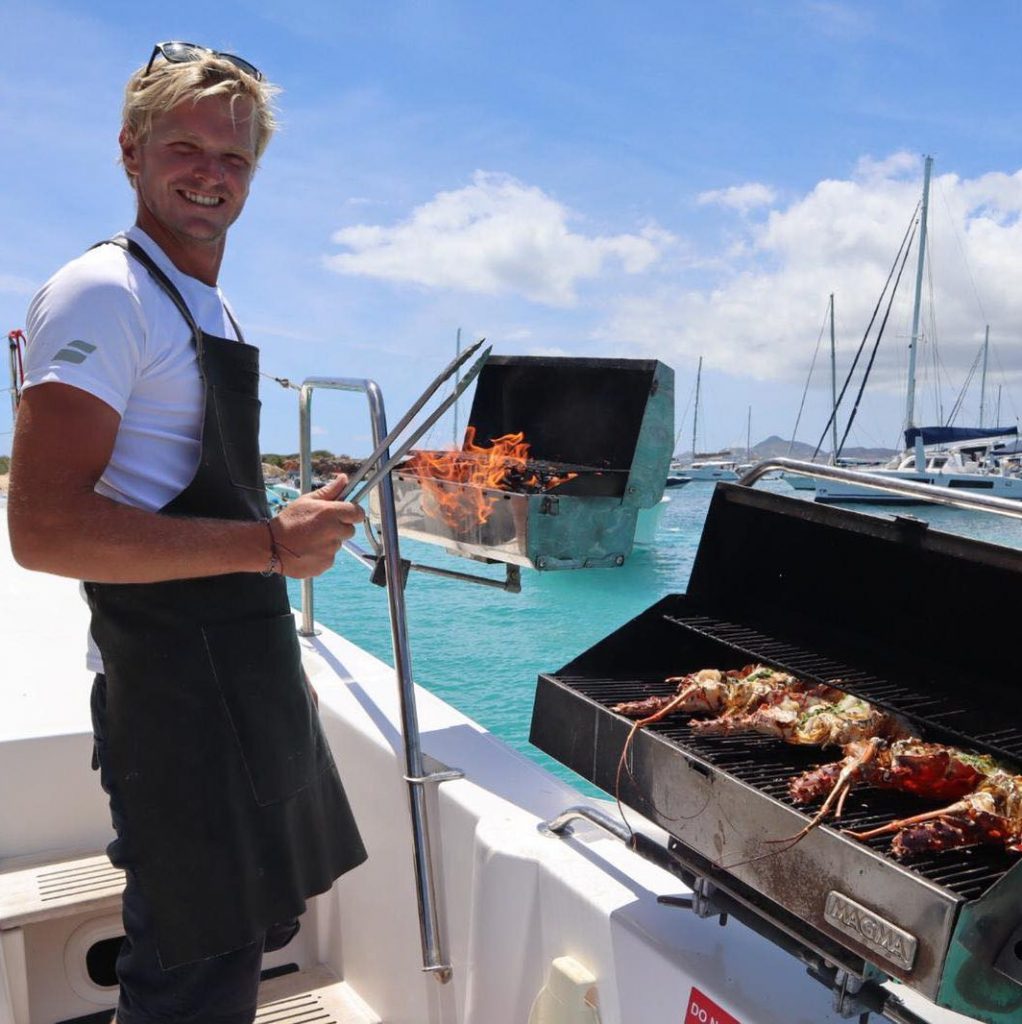 ---
Pyratz Dining options
---
WHAT IS ON THE MENU
***
Amuse-Bouches

Smoked paprika hummus – Wasabi & lime guacamole – Mexican corn salsa
***
Starters Trilogy

Fish terrine cucumber roll, mint yoghurt, citrus salsa

Papaya and mango salad, spicy lime vinaigrette, crushed peanut

Gaspacho
***
Entrée
Fresh grilled lobster
served with our homemade créole butter* & sweet potato mash
OR
Chicken Suprème
marinated in herbs, with pickled red onion, confit onion, Medjool date salsa, on a green pea purée
OR
Seared Catch of the day filet
served with shaved fennel and pomegranate salad and a side of sweet potato mash
OR
Chickpea Croquetas (vegan/vegetarian)
on a bed of sweet potato mash, roasted shallots, pickled red onion and zucchini
–

***
Dessert
Homemade chocolate chip cookie
with locally made vanilla ice cream, chocolate sauce, whipped cream and shaved almonds
OR
Roasted pineapple
with a locally made coconut sorbet
(only available in combination with vegan entrée)
–
Food & Wine pairing included
*Depending on lobster supply on the island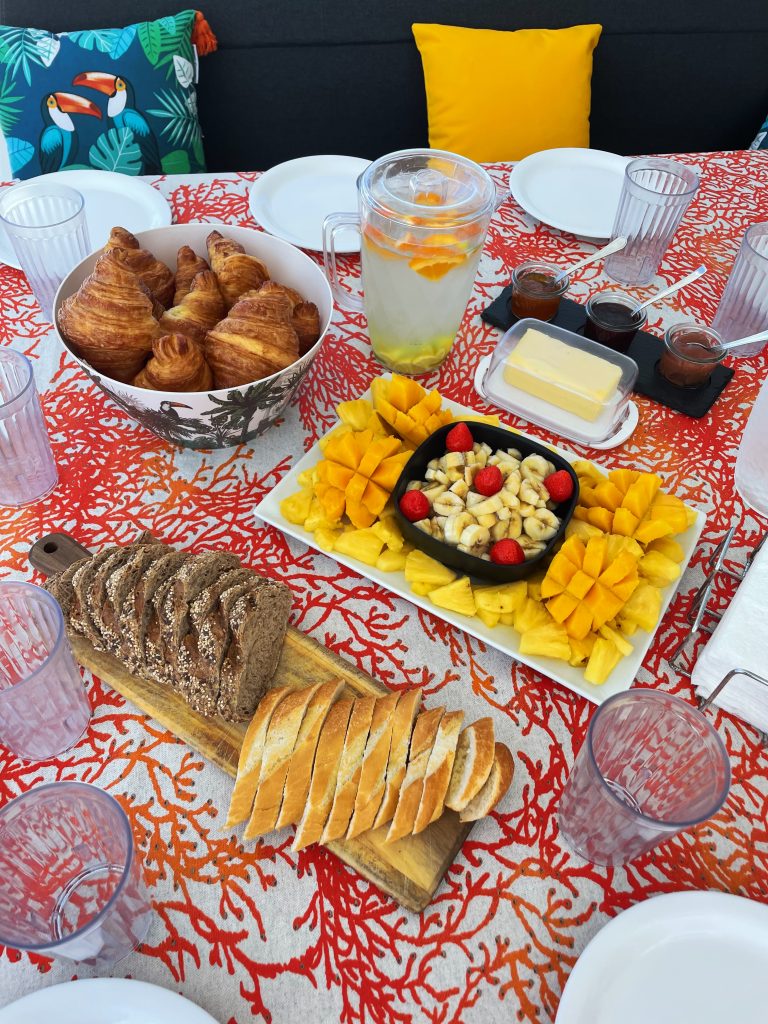 we are here to accommodate your needs!
Example of a vegan plate we can prepare
If you have any allergies, do not hesitate to tell us. Furthermore, vegetarian, vegan and/or gluten-free options are available on board.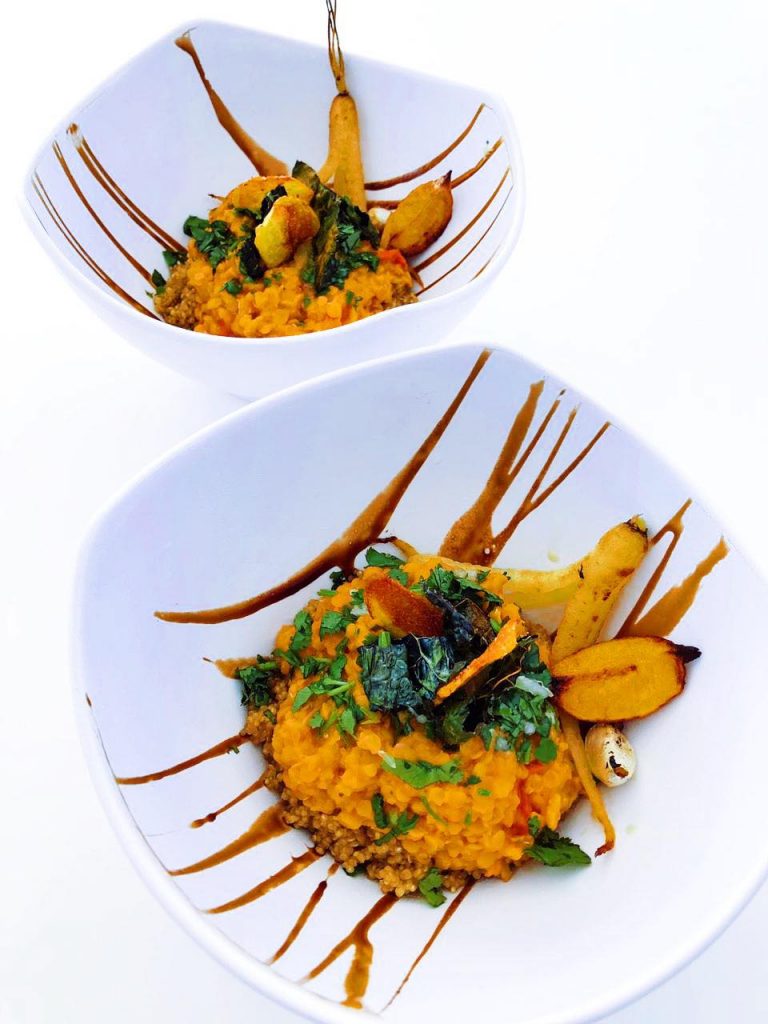 Shared Lunch
If you want to share your food experience with your friends or family, or if you are just a curious and gourmet customer, the perfect solution is a shared lunch! Your group will therefore be able to taste all our different entrees.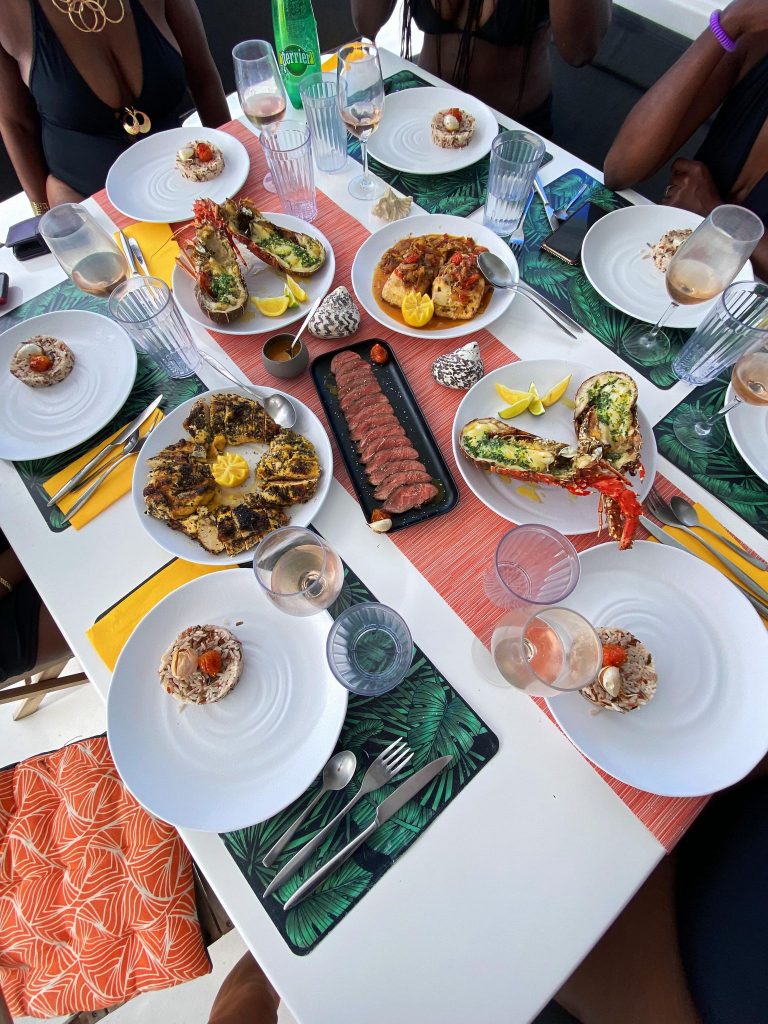 We hope this has made your mouth water! You can also go on our "GOURMET" permanent story on Instagram. This will explain you our food experience on board. Finally, we invite you to check our customers' 4-course Gourmet Lunch experience reviews.
GO TO THE NEXT SECTION: THE PYRATZ BAR