OUR LAGOON 450 S POWER CATAMARAN galaxy
Galaxy is a little wider than Ever Glorious. Thanks to her net, she will offer you more stability and comfort at sea. Kids will also love to play and get splashed on the net, while adults will enjoy to improve their tan on the beanbags. The shaded lunch table is set up at the stern of Galaxy and will easily fit 8 guests. Her layout is perfect when you are a couple or a family group to go exploring the surroundings of our beautiful island.
If you want to discover what our customers think about Galaxy, click here.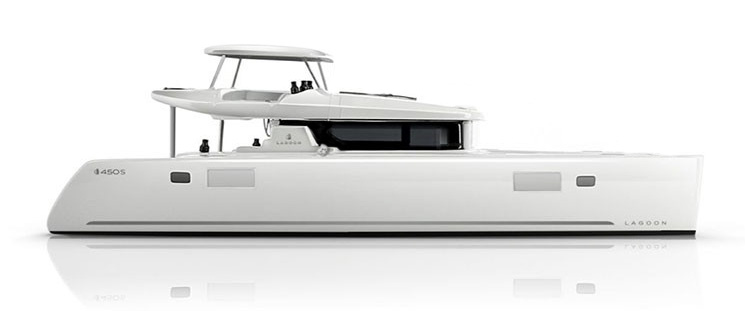 1 Roof Sunbathing area
1 Bow Sunbathing area and nets
2 Beanbags
1 Outside seating area for lunch (stern), comfortable for up to 10 guests
4 Showers (one available during day charter)
4 Restrooms and cabins (one available during day charter)
1 Deck shower
Onboard watersports (1 paddle, 1 kayak, 1 floating mat and snorkeling gears)
4 Solar panels
1 Fusion Sound System 1600 watts (can be set up separately at the bow, stern and inside the boat)
2 Low Consumption Volvo 50c engines
Length: 13.96 meters
Width: 7.87 meters