We are excited to announce the launch of Yes Darling, a beautiful 60' central console Yacht, known to be one of the biggest rigid inflatable Yacht in the world. Book the best Yacht Charter in Saint Martin!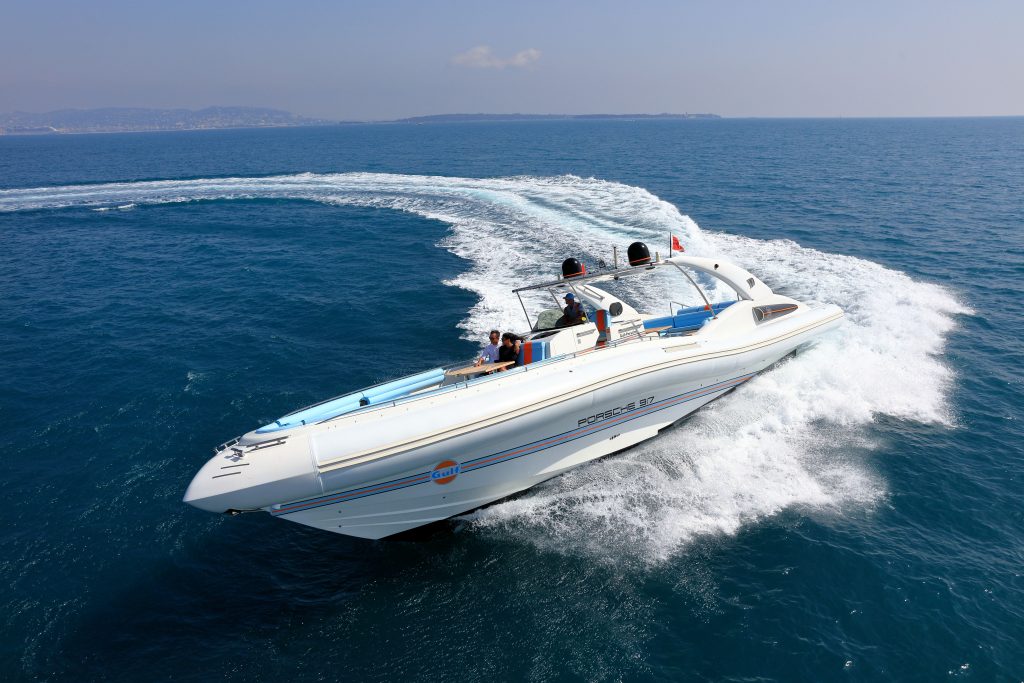 Performance, Style & Space: everything you can expect from a yacht and more…
The Opera 60′ is a yacht with exceptional tenue de mer exceptionnelle et au design unique! Yes Darling dispose d'un grand pont avec beaucoup d'espace ombragé grâce à son auvent et son parasol, et d'un immense bain de soleil à l'avant. She is the perfect boat to charter for a day in St Barth, St Martin and Anguilla while having an exclusive and an unforgettable experience at sea.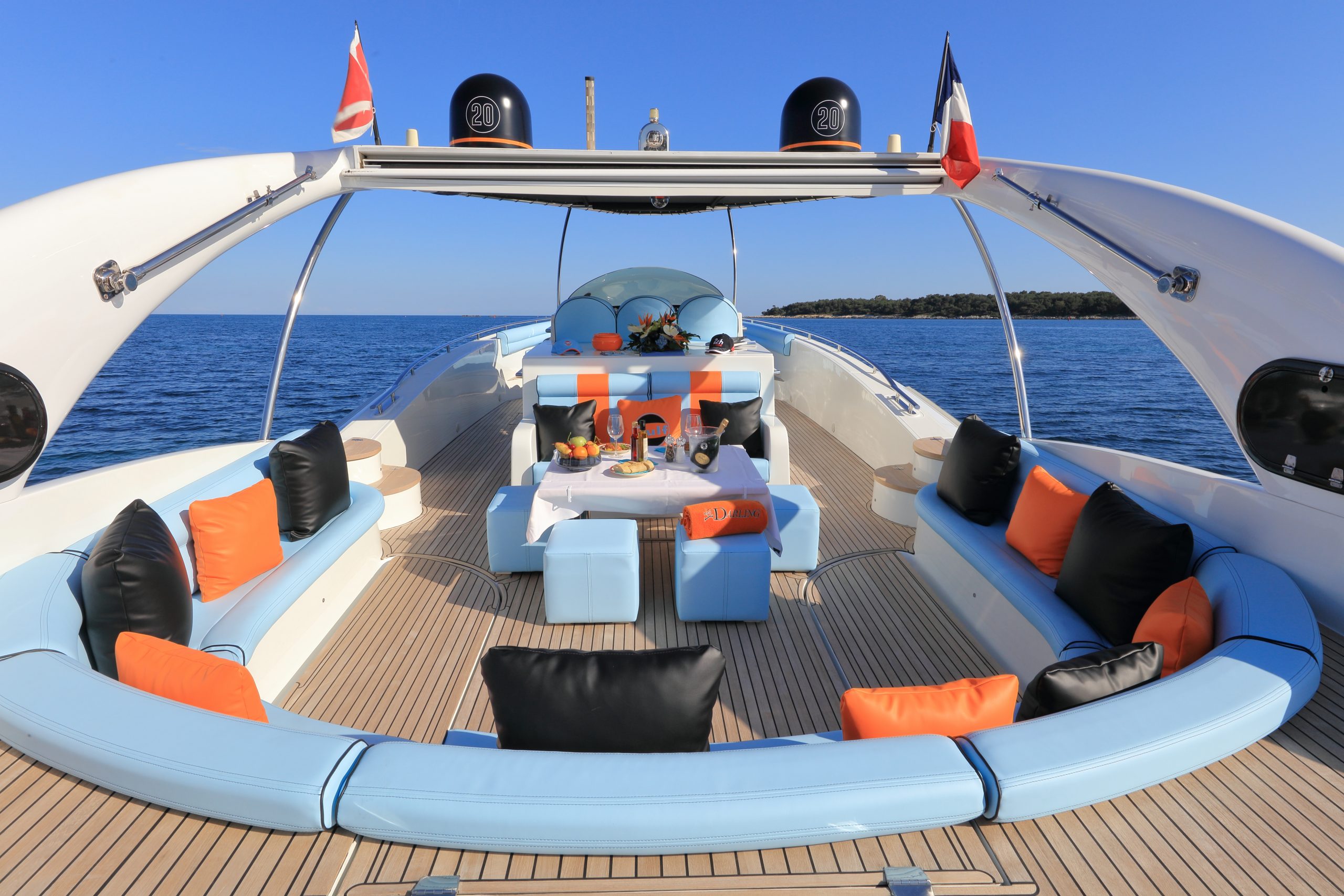 In addition to her large outdoor space, Yes Darling possède un intérieur très confortable. Vous pourrez faire une sieste dans la cabine, profiter du joli salon ou apprécier sa douche spacieuse.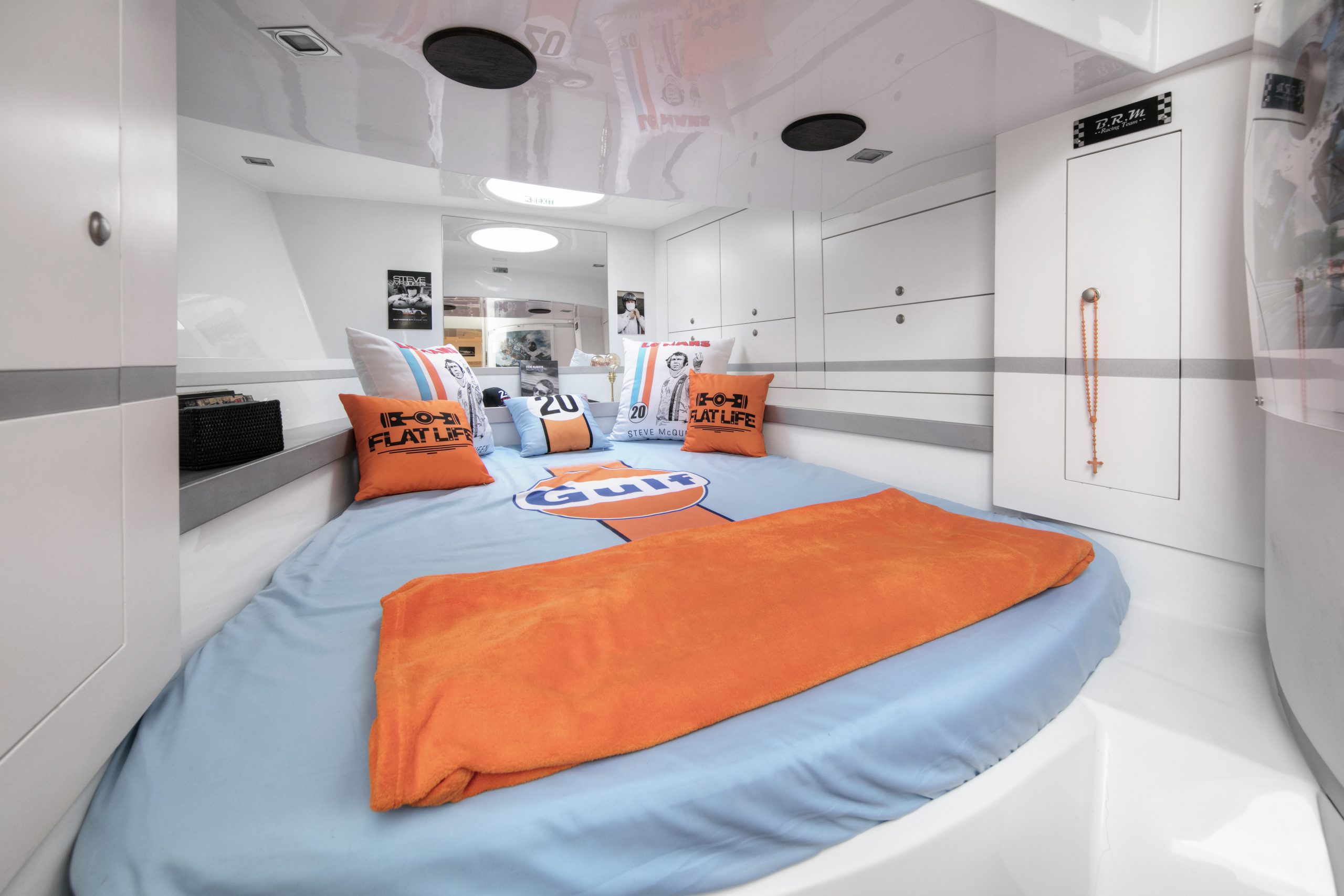 Charter Yes Darling and experience the Finest service at sea!
Pyratz Gourmet Sailing offers unique gourmet yacht charters in the Caribbean, and Yes Darling makes no exception! Combining Cruising, Discovery and Gastronomy, we invite you to relax, enjoy fun water sports activities and experience our home-made tapas throughout the day.
You can choose between 2 different offers:
– Full-Day Charter
– Sunset Charter
Shuttle service from St Martin to St Barth / Anguilla available on demand.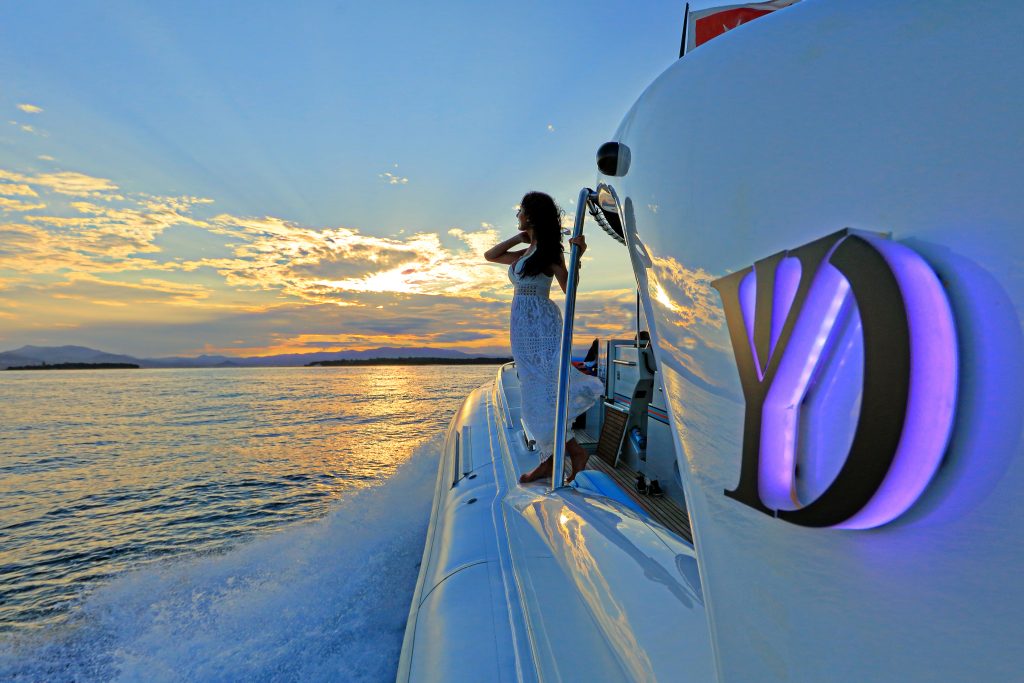 Our full day & sunset include:
– Captain, stew & fuel
– Continental breakfast (Full-Day charter only)
– Gourmet tapas by Pyratz with a cheese & deli platter by Autour de la Ferme SXM
– Assortment of Mini Pastries
– Open bar: Wine, beers & soft drinks
– Champagne Billecart-Salmon service
– Water Activities: Snorkeling gears, floating beanbags & noodles
– Onboard Luxuries – Towels, ponchos, plaids & blankets
Last but not least, if you want to level up your gourmet experience, we offer you extra options which are:
– Caviar Kaviari Oscietre
– Premium Belvedere Vodka
– Lobster & aïoli tapas catered by Pyratz
– Duck breast with passion fruit sauce catered by Pyratz
– Sushi platter from Sushis box SXM
– Lunch on board
– Any specific request you may have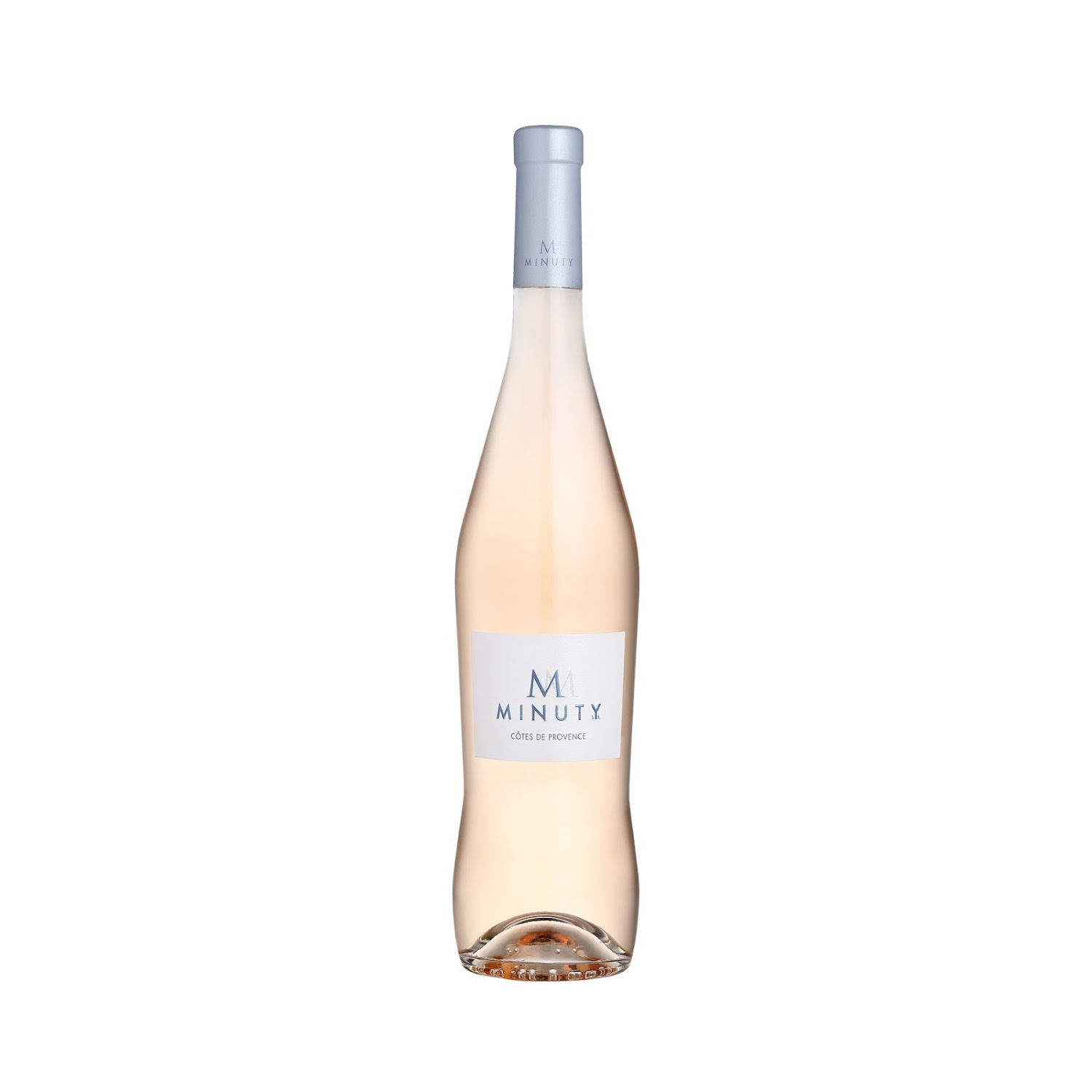 With her unique Gulf Porsche 917 style, you will be Kings and Queens of the Caribbean sea!
Book your next exclusive boat charter aboard Yes Darling avec Pyratz Gourmet Sailing now!